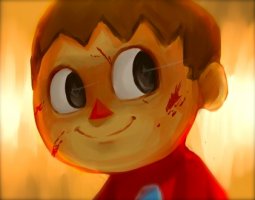 Hi-def
Original poster
LURKER MEMBER
FOLKLORE MEMBER
Preferred Character Gender

Male
Genres

Fantasy, Horror and Sci-fi. I'll try basically anything though. I also love strange and unusual RP genre concepts. Different is good!
Did you grow up in the city or the country? Maybe something in between?

What did you like/dislike about it?

I grew up in the city, however I have done some work on a farm and lived in the middle of nowhere for about 5 months. The thing that always blew me away about the country? How quiet it was. I mean, at my house (in the city) there are always cars going by and sirens and people yelling, but out there....all you can hear is the wind. Also, the sky is so much brighter at night in the country, without all the street lights on 24/7 you can really see the stars.

One thing I hate about small town/country settings is how everyone knows everything about everyone, and if you don't fit in, then you don't fit in. Often times those small towns are redneck-ish, so I end up not fitting in. Although i can fake it pretty well as a carpenter and gun enthusiast, at least we have things to talk about.

Over all I am a city person. I love how impersonal the city is, how you can walk around all day and not see anyone you know. I guess living in the sticks could be nice if you liked the people that lived around you. Maybe I just hate people?

What say you!?
​