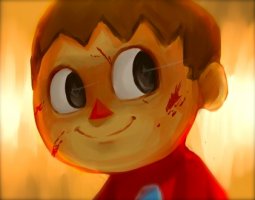 Hi-def
Original poster
LURKER MEMBER
FOLKLORE MEMBER
Preferred Character Gender

Male
Genres

Fantasy, Horror and Sci-fi. I'll try basically anything though. I also love strange and unusual RP genre concepts. Different is good!
COMFORT FOOD

That food that seems to brighten up the darkest days...


View attachment 926
Comfort food is that one special dish that seems to make your day just a little better. It is usually very filling and doesn't go well with strict diets. My Grandma is from the south. She used to make amazing fried chicken and Biscuits that would make Betty Crocker jealous.
When I think of Comfort food, thats what I usually think of.
Although I can't forget that southern fried Chicken my Grandma used to make, I had a friend that made an equally comforting food. It was called "Molletes", A very simple meal that consists of Bread, a type of meat (usually Chicken, beef or pork), beans and cheese. I'm not sure what my friend did to it, but it was beyond amazing as well as very comforting. It's a traditional Mexican meal that her family used to make.
View attachment 927
This isn't exactly what it looked like, but its the closest I could find. AMAZING!!!
(Click to enlarge)
​
So whats your comfort food?
​
​