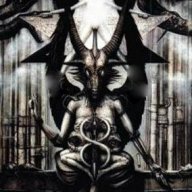 Certified Subdomain
Original poster
MYTHICAL MEMBER
Posting Speed

Speed of Light
Writing Levels

Douche
Preferred Character Gender

No Preferences
The Codex is dying...

We, the Living Books of Librarium, have endured throughout the centuries. But now... someone is killing us. Every week another Book is found, bodies shedding paper skin, faces cracked and frayed.

We call it the Plagar Scourge... and it is a threat to all that we have known.

Bible, the greatest of the Living Books, has drawn together those strong enough to fight. He has a way to enter the minds of the dead books and follow the traces of the Plagar through the dreamscapes...

We are the last hope of the Codex...
Okay, so this is a weird roleplay set in an alternate earth called
Librarium
. This world is exactly like our own, but is home to the
Codex
, a group of beings who represent the "souls" of popular books. Each being is a mythical representation of a single book, with appearance and powers based on that story.
Here are the main types of Codex beings available...
SCRIPTURES
A Scripture is the soul of an ancient book of wisdom, religion or magic. These are the most powerful beings in the Codex, with powers that work in ALL worlds. Many of them are mysterious and unknown characters, living in the shadows and often misunderstood. There are even some child-like Scripture characters representing nursery rhymes and fairytales. The most powerful Scripture at present is Bible, but he has fought hard to get his place at the top. [Please PM me if you wish to play a Scripture].


CLASSICS
Most characters in this roleplay are likely to be Classics. They are the heroes of Librarium, with great influence and power in certain worlds. They are masters of their genre, well-respected in the Codex and with distinctive appearances. There are huge variety of Classic Books, from the embodiement of Dracula to the embodiement of Bridget Jones's Diary.


ABSTRACTS
These are the bureaucrats of the Codex, grey and humourless beings. Each one is the embodiement of an expert reference-book. The most boring Abstracts are called "Manuals", who know everything about a single subject, while the wiser ones are called "Omnibi", who have encyclopaedic knowledge. There are also "Atlases" and "Histories", who have massive memories. An Abstract is a good person to go to if you seek information - just be prepared to get drawn into a long and boring lecture.


PORNOS
As can be imagined, these characters embody the ever-increasing amount of pornographic literature. They are beautiful and seductive characters with great influence in almost every world. Some believe they have the power to rival the Scriptures. However, they are mostly characters without purpose, too busy enjoying life to heed any kind of calling. They are not ones to count on if you want something done.


PULPERS
Pulpers are the most numerous members of the Codex, representing the everyday adventure books, comics, romance novels and paperbacks churned out for quick consumption. As such, the Pulpers aren't that powerful or well-known, but they each have their certain quirks. Their personalities can be anything from romantic to overly-macho, and some even appear to be "cartoonised" in appearance (which requires them to wear disguises when amongst humans). Pulpers are vulnerable to other powers and often try to copy and suck up to the more powerful members of the Codex.


MOTIVES
These characters represent self-help books - everything from cooking to DIY, bereavement-guides to get-rich schemes. They are the most positive members of the Codex, with an eternal optimism and a huge willingness to help others. Like Abstracts they have knowledge in certain areas, though sometimes this is just their own enthusiastic opinion rather than hard fact. They are the butt of many jokes in the Codex - they mean well but they usually end up failing or screwing things up.


LEGALS
The most unpopular and irritating members of the Codex, Legals like to go around sticking their noses into other people's business. Their powers are mainly restrictive ones, preventing you from doing things, getting things or saying things. They represent the huge body of legislative literature, from grand works such as the US Constitution to petty things like tax records. No one likes them much and does their best to ignore them.


JOURNALS
Journals are the most confused and misunderstood of the Codex. They represent spur-of-the-moment poetry, personal journals, blogs and diaries. Many of these characters are impossible to understand, as they speak in a language of poetry and shorthand. They are also incredibly emotional, prone to mood-swings and depression. Like Pornos, they are not the first choice for reliability.


BIOS
Even weirder than the Journals are the Bios, who are the absolute freaks of the Codex. They represent celebrity biographies, obituraries and memoirs. In many cases, these characters appear like twisted versions of Hollywood stars or historical figures, an ego taken to the extreme. They may appear beautiful and inspirational, like a celebrity's ideal opinion of themselves. But deep inside they are incredibly twisted and superficial. No two Bios are the same, and very few can be trusted.


LINGUALS
Linguals, nicknamed "Lingers" are the police force of the Codex, most of them working with the Legals to maintain law and order. They represent dictionaries, thesauruses, translation books, writing-theory books and grammar guides. They have the power to alter, block and imprison other Books, but they must work in large numbers to do so. Also, their powers only function in the world of Librarium and not in any other world.
So, the character sheet will be the book that you are going to play. And bear in mind that we will be "entering" other book settings in this roleplay, so the book you choose to play MAY or MAY NOT be suited to crossing over into other books.
CHARACTER SHEET
GENRE:
(Which type of book you are playing)
TITLE:
(Your name. This must be the name of the book you are representing, or an abbreviation of it, e.g. "Lotty" for Lord of the Rings)
COVER:
(Your appearance. Must relate to your book and embody the total feel of that book)
FRONTISPIECE:
(What country you come from, when you came into being, how old you are, etc. Simply look at when your book was published to find out how old you are)
FOREWORD:
(Your reputation in the Codex and in the world at large)
META-CHAPTERS:
(Realistic powers that work in the real world, such as trained skills and talents. These Chapter-Powers must directly reflect the book you are roleplaying and be 100% realistic)
SUB-CHAPTERS:
(Unrealistic powers that work inside other books. These are powers dependent on certain genres, e.g. magic powers that only work in fantasy settings, sci-fi powers that only work in future settings, kung-fu powers that only work in cartoon settings, etc.

Every Sub-Chapter Power you put here will have a weakness to it. You can add this yourself, or I will edit it into your sheet for you

)
BIBLIOGRAPHY:
(Whether you have any alliances/relationships with other characters or are part of a trilogy or omnibus. I will sometimes allow you to NPC other members of your trilogy or series and combine your powers with theirs. For example, all the Harry Potter books could join powers to produce a bigger spell, etc.)
I advise you to roleplay your favourite book and have your next favourite book on-hand. I may ask you to "host" a chapter - i.e. describe one of the worlds that we go into, where the Plagar Scourge has corrupted the story.
:D