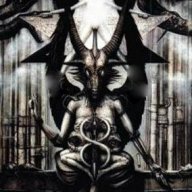 Certified Subdomain
Original poster
LURKER MEMBER
MYTHICAL MEMBER
Posting Speed

Speed of Light
Writing Levels

Douche
Preferred Character Gender

No Preferences
I've just missed a job interview.

I sent this email to the interviewer.

Do you think it will work?



Hello Diane,

I was meant to be your 3 o'clock interview today. But to be totally honest, I couldn't find you. I put "Tregoniggie Industrial Estate" into Multimap, and it sent me to the completely wrong end of town.

Now, if the cliche is to be believed, no one would ever give a job to someone who couldn't even find their office. But on the off-chance that you'll let my relevant skills speak for themselves, I would love to give it another try if you're willing.

It could be third time lucky, and I'm willing to fight against the fates that seem to be keeping us apart.

Hopes and apologies,

Greg Corcoran




Hurr hurr hurr!