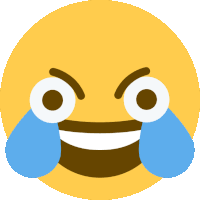 The Phoenix
Original poster
Roleplay Invitations

Not Taking RP Invites at this Time
Posting Speed

Several Posts a Day, A Few Posts A Day, One Post a Day, A Few Posts a Week, One Post a Week
My Usual Online Time

My times are pretty erratic, but it's only really rare to see me PST 3-11am. I'm on most of the time.
Writing Levels

Intermediate, Adept, Advanced, Adaptable
Genders You Prefer Playing

Male, Female
Playing Style- Passive or Aggressive

Fine doing both! Sometimes I end up aggressive, if no one else is contributing to plot, or if there's one person I feel like is taking over, but if everyone's contributing equally to the pool of ideas, I just let them go ahead and do it.
Favorite Genres

Fantasy, Slice-of-Life, Modern.
Genre You DON'T Like

Horror, Psychedelic, Gory (gore I can handle as long as it's not gore for gore's sake).

So, these really aren't memes, but this was what my friend called them.
The main plan was to exchange these with

Nemopedia
, but she said we should share this so other people can do it, too! I promise it's fun. The idea is to take characters from all throughout your writing career, whether it be a thousand year old ghostly child or a pirate of the skies, and throw them into short scenarios together. It's easy, really!
Step one: compile a list of ten of your characters randomly, numbered 1-10. It's important not to cheat by intentionally picking characters you think suit the scenarios.
Step two: answer the proposed set of questions in a simple scene of maybe a few paragraphs. You can include other side characters if they're relevant, and whether the characters know what's going on, know you (the author) exist, or accept their suddenly being thrust into a different setting from their native one, are all variables you can decide on!
This Session's Scenarios:
1: [2] finds [7] crying. What does [2] do?
2 : [1] and [6] are out on a date when [5] spots them. How does [5] react?
3 : [3] walks in when [8] is changing. What happens?
4 : [1], [2], [4], [7], and [10] are in a car. What's going on?
5 : [6] walks in on [1] and [9] in a bedroom. What happens?
6 : While [3], [5], and [10] are cleaning, they find a photo book full of embarrassing pics of [2]. What happens?
7 : [8] and [4] are playing a video game. Who wins?
8 : [9], [7], [1], [2], and [6] are having a race. Who would win?
10 : [4]x[5]. Who tops?