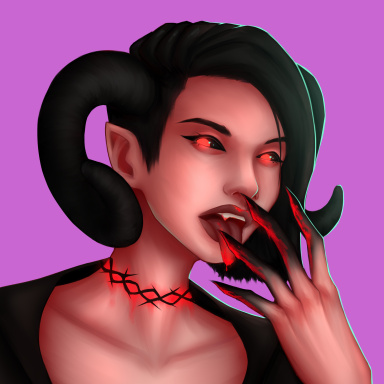 Grouchyass Sith Empress
Original poster
Roleplay Invitations

Not Taking RP Invites at this Time
Posting Speed

One Post a Day, A Few Posts a Week, One Post a Week, Slow As Molasses
My Usual Online Time

It varies. I'm a house wife and stay-at-home mom, so I got no schedule really. Lol
Writing Levels

Intermediate, Adept, Advanced
Genders You Prefer Playing

Male, Female
Playing Style- Passive or Aggressive

I'll assume myself the aggressive one if you have passive writing. Really though, I prefer this to be equal between us. Both writers should have the same creative freedom.
Favorite Genres

Science fiction, fantasy, supernatural modern, romance, horror, apocalyptic, Star Wars universe, superpowers, historical, all things bizarre, grimdark, tragedy, melodrama.
Genre You DON'T Like

Bland modern (seriously, it's hard to convince me to do anything that involves just normal-ass everyday teenager or adult stuff. I need magic, or adventure, or tragedy, or SOMETHING to keep it exciting), furry, military, school (unless it's like, a school for magically gifted or some shit like that, that could be cool). I'm also not going to do your Canon x Canon fantasies with you. You MIGHT be able to convince me to do a Canon x OC, but even that's a stretch.

Three Random Elements II
​
One of my
earlier challenges
had a list of
three
things to inspire a poem. Feel free to refer to Challenge #13 for examples that may be of use, in case my instructions may be confusing. You're throwing different ingredients in to see what comes of it. You write with a theme and style of your choosing while involving the following elements in some way:
1.
Breath
2.
Antique
3.
Puzzle
A reminder that the actual words themselves don't have to be in the poem. Figure a way to put these items into a poem. String them together into something that represents how you interpret these three things. Challenge your brain and writing skills, show me what you come up with! :]