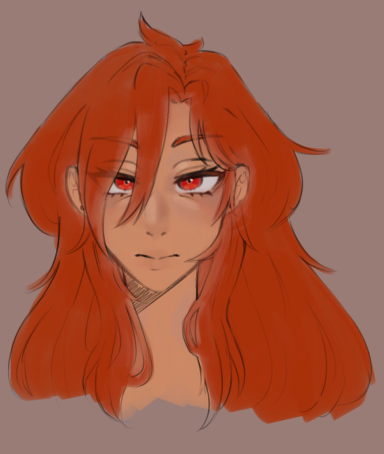 The queen of Hell
Original poster
FOLKLORE MEMBER
Invitation Status

Not accepting invites at this time
Posting Speed

Multiple posts per day
1-3 posts per day
One post per day
1-3 posts per week
Writing Levels

Intermediate
Adept
Adaptable
Preferred Character Gender

Male
Female
Primarily Prefer Female
So I have a bunch of ideas for roleplays and I've decided to post them, I already have characters for each roleplay so if one toleplay intrests you send me a PM with your character in it.

RULES:
1) Please have good punctuation.
2) Do NOT take control of my character.
3) Please don't vanish of the face of the earth, if you get bored or need to go away for abit, tell me.
PLOTS

THE DYING OF LIGHT
​
The world is under the control of a organization known as Kyren, they rule with an iron fist and kill those that do not abide by their rules. The world has become a barren waste land and the only safe place to live is inside The Walls.

The Walls used a city, but large stone walls were built around it to keep the blizzard away and over time it became maze like. The ground is always a dull brown and the only supplies this town recieves is a large crate filled with food, water and other necessary items ever month. The hope that once bloomed inside the hearts of the people trapped inside these walls was destroyed as time went on and there was no change.

Then there news of a rebellion that hides within the walls and try as Kyren might they couldn't locate them, with that news hope was restored.

YC is a new member of the rebellion, Kyra is put with the task of teaching YC the ropes of how things work and showing them all the hidden snickets and shortcuts.

~~~~~~~~~~~~~~~~~~~~
ROCK ME
*TAKEN*​
YC had a summer romance with Toby Collings and after it was over you both went your separate ways, not expecting to see eachother after that summer. When YC runs into Toby on their first day of University memories come crashing back, finding out his dorm is just across from theirs is another shock but the biggest shock of all?

Neither of them expected to fall in love all over again.

~~~~~~~~~~~~~~~~~~~~

PAWS THAT GUIDE ME TO YOU
​
Mona is a wolf furry, she lives in the town of Tagheita (TA-GET-TA) and grew up never expecting anything big to happen to her, but when she's lent over to a rich family she finds herself falling for their eldest son YC and everything changes. YC also soon finds himself falling for his family's new 'pet'.

Question is; Can they keep their relationship secret?
~~~~~~~~~~~~~~~~~~~

You can choose your own gender if it's not already chosen for you.

(Paws that guide me to you is the only rp thus far that has an already chosen gender for your character)
​
Last edited: