<iframe width="420" height="315" src="http://www.youtube.com/embed/oVG_95pCxb4" frameborder="0" allowfullscreen=""></iframe>

​



January 16, 1919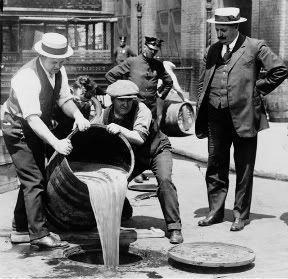 The Constitution's 18th Amendment was ratified, prohibiting the manufacture, sale, or transportation of intoxicating liquors. Bars and distilleries were shut down across the United States. The gutters swelled with seized spirits. Hundreds of underground bars, speakeasies and 'coffeehouses' sprang up across the nation. Organized crime was on the rise.




January 18, 1920
"When asked by the mayor of Atlanta what his administration was doing to enforce prohibition, Louisiana governor Huey Long responded "not a damn thing."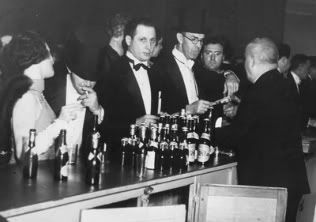 "When the law took effect, Louisianans quickly perfected numerous methods to circumvent it. Indeed, some have argued that drinking liquor became even more popular in Louisiana after it was declared illegal. Rumrunning became a major industry; smugglers brought so many shiploads of illegal liquor to Louisiana that the price actually began to decline."


"In rural upstate parishes, illicit stills concealed in the vast woodlands provided customers with prodigious quantities of moonshine liquor, ranging from "Blind Tiger" to "Busthead" whiskey."

Federal agents were dispatched to Louisiana to enforce the law that the local government was not. But by 1926, Louisiana had more speakeasies and saloons selling alcohol than any other state...
March 4, 1924
Mardis Gras, a night of celebration and chaos. A Carnival of excess and madness, where the lines between rich and poor, human and beast, man and woman blur into nothing. A party so riotous that even the dead sometimes rise to join in the festivities. Business is booming at The Bottom of the World Bed and Breakfast, and while the party rages inside, the Federal Agents are drawing ever closer to carry out the biggest raid to date.
Meanwhile, Silver Dollar Sam and his Black Hand Gang are planning a little business venture of their own. But that's the least of the rumrunner's worries. In the shadows lurks an even more terrible threat, and it doesn't take sides.






Brawlers, Bawlers & Bastards:
Rumrunners of the Apocalypse​