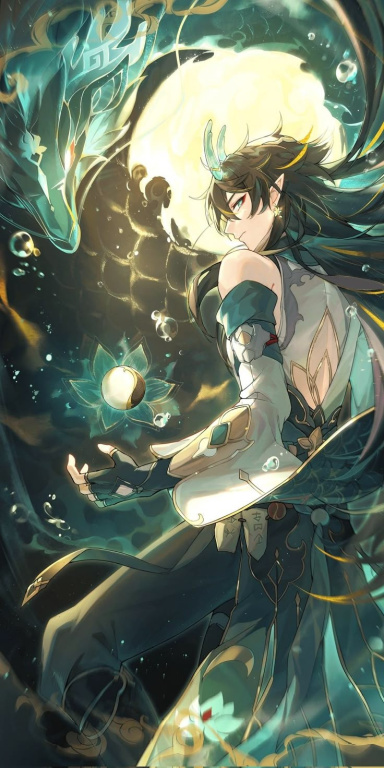 勇気 竜火
Original poster
FOLKLORE MEMBER
Invitation Status

Not accepting invites at this time
Posting Speed

1-3 posts per week
One post per week
Slow As Molasses
Writing Levels

Advanced
Prestige
Adaptable
Preferred Character Gender

Male
Female
No Preferences
Genres

Fantasy, Sci-fi, Modern, Magical Realism, Slice-of-life, AU, Post-apocalyptic, mythology, time travel, fandom, romance, slow burns. Well, basically anything except for what is stated in the "Don't Like" section
In a land where humans can turn into fantastic creatures, there are two kingdoms: A Dragon Kingdom and a Unicorn Kingdom. The Dragon and Unicorn lands are at war with each other, with their royalties at the very center. When war strikes and the two young monarchs are stranded in the Badlands, can they overcome their conflicts and work together to get back home?
​
Dragon Kingdom




Gwyn The Albino Dragon King​

Unicorn Kingdom




Jezebel also known as Queen Luna​
King Gwyn sat on one end of the long glass table, hands spread before him as he reclined in his seat. Gwyn was known throughout the Dragon Kingdom as the Albino King, rightfully earning the title due to his ghostly features. A young king, Gwyn had recently inherited the throne after the tragic and mysterious death of his older sister, Tywyll the Dragon Queen. Despite his age and new status, Gwyn was not naïve; from the day he could walk he received all forms of royalty training, from politics to combat to proper etiquette expected of man with royal blood. And he was able to put his skills to practice when he subbed for his sister whenever she was away looking for more land for her people so they can fly again.
The transition from Tywyll to Gwyn was a smooth one, but that didn't stop the Kingdom from feeling the tragedy and anger at the loss of their beloved queen.
And so he sat across from the Unicorn Queen, vying for land just like Tywyll. He vowed to continue Tywyll's mission, yet at the same time investigating the death of his sister; it just so happened the Unicorn Kingdom was the first on his list.
Gwyn's blue eyes stared straight at the Queen, not once looking anywhere else. "I won't sugar coat why I'm here: my people are in need of land and you have more than enough to give away." His sister had considered the Unicorn's land for it was so vast, so overbearing if they could just get some of it, then his people could finally fly again without risk of destroying buildings or hurting anyone nearby with their large wings. He could only hope the Queen would heed his request and grant him what he needs.
Last edited: