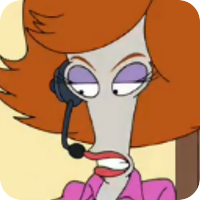 Can I transfer you to my manager?
Original poster
LURKER MEMBER
FOLKLORE MEMBER
Invitation Status
Writing Levels

Intermediate
Adept
Advanced
Preferred Character Gender

Male
Female
Genres

Adventure stories! They can be fantasy, modern, sci-fi, all kinds! Give me some good world travel stories and I'm all over it! I also enjoy romance stories and even though I tend to play females I love playing gay men.
Haruko Ishikawa, humble miko at the shrine of
Yamagawakoshi Village was having a rather exciting time with the large influx of travelers looking for charms and prayers, even though it was still somewhat early in the day. The crowds had gathered
in promise of a spectacular performance at the theatre tonight, one that the actors had made into a weekly tradition, the
Hyaku Monogatari
. From what little bits of knowledge Haruko could glean, outside the shrine there were festival carts popping up and she was sure that the head monk would soon allow them to come inside.
All of this for a theatrical ghost story, how fascinating!
She thought as she continued to pass out charms.
As she watched the crowds pass by the shrine's entrance it appeared to her as if the whole of Japan had come to this small town, rumors saying that everyone from the local daimyo to the shogun himself would be in attendance. It was all so interesting to Haruko, but she was stuck here, in the inner courtyard of the shrine, passing out talismans and charms to those that needed them for protection from the demon this theatre act supposedly brings. The stories about what this act would bring unnerved Haruko a bit. She was already planning on going, if only to hold the demon back as best she could should it appear for real. Following that thought she took a few of the charms and put them in her little satchel that sat on the ground next to her, where they would be kept safe and she would be able to set them up around the theatre as soon as another one of the miko, or maybe a monk would take her place out here.
As if the kami were answering her unspoken prayer another miko came to relieve her of her duties and allowed her to head off into the festival-like atmosphere of the newly dubbed
Monogatari Matsuri
. All around her was a flurry of people chatting loudly, getting festival food and generally enjoying the quiet town, a far cry from how it was normally. She managed to find her way to a small street mostly empty of people where she could walk to the theatre in peace, although she might want to purchase some dango on the way, she turned on another street and found herself being taken by the stream of people towards the sake shop, the opposite direction of where she wanted to go, but it was no use fighting her way back, so with a sigh she continued along, at least she was more likely to find someone selling dango this direction.