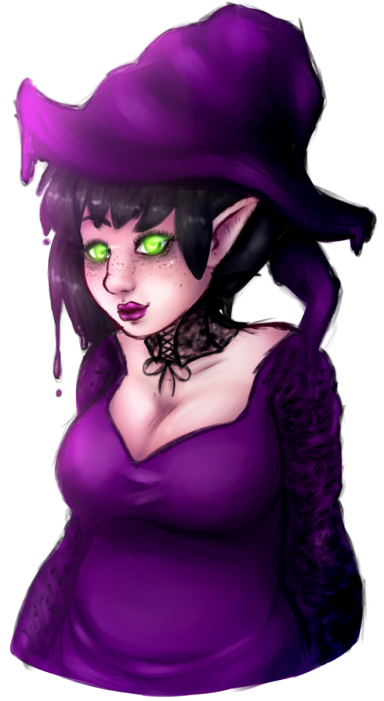 Mom-de-Plume
Original poster
SITE SUPPORT
DONATING MEMBER
Roleplay Invitations

One on One Roleplays
Posting Speed

Several Posts a Day, A Few Posts A Day, One Post a Day, A Few Posts a Week, One Post a Week
My Usual Online Time

11PM to 2AM EST, plus or minus a few hours in either direction.
Writing Levels

Adept, Advanced, Prestige
Genders You Prefer Playing

Male, Female, Androgynous, Primarily Prefer Female
Playing Style- Passive or Aggressive

Combination.

My strengths lie more in the direction of emotions and short-term ideas, where my ability to plan out long-term plots is weak. I do best with a partner who helps me cover that weakness.
Favorite Genres

I'm open to a wide range of genres. Obscenely wide. It's harder for me to list all I do like than all I don't like. My absolute favorite is mixed and multiverse, but I'm not limited to those.

• Mixed Genre
• Multiverse
• High Fantasy
• Hard Fantasy
• Low Fantasy
• OP Fantasy
• Science Fantasy
• Modern Fantasy
• Soft Scifi
• Science Fantasy
• Low Scifi
• OP Science Fantasy
• Modern Realistic (Strict)
• Modern Realistic (Loose)
• Urban Fantasy
• Alternate History (Fantasy Preference)
• Post-Apocalyptic Mixed
• Post-Apocalyptic Fantasy
• Post-Apocalyptic Scifi
• Post-Apocalyptic Modern
• Dystopia
• Displacement
• Military
• Dying Earth
• Supernatural
• Drama
• Mystery
• Horror
• Religious
• LBGT
• Crime/Detective
• Parody
• Comedy
• Tragedy
• Romance (Must Include Others)
• Erotic (Must Include Others)
Genre You DON'T Like

The list is short. because it's hard to find genres I don't enjoy.

• Yaoi/Yuri (Gay/Lesbian is fine!)
• Furry
• Fandom
• Historic Non-Fantasy
no-lightbox
A tiny doll traces history's making...
A whole big world, with steampunk or Victorian technology, is experiencing big changes. Firearms are replacing crossbows, and growing in popularity. Soldiers are discovering camoflage. The upper crust display their wealth with tight and fanciful clothing, while the lower class goes hungry as the gap between the classes grows. Armies are taking to the field, and the roar of guns fills the air, sending many able young men to their deaths. Together, we will tell the story of this torn world through the travels of a doll and the person who discovers her.
A Sleeping Doll Rests
The three sides in the conflict are the Ruvans-- natives to the area, the rebellion-- peasants rising against their Ruvan overlords, and the Hildi-- war-hungry soldiers from the south who are suspected of arming the rebellion.