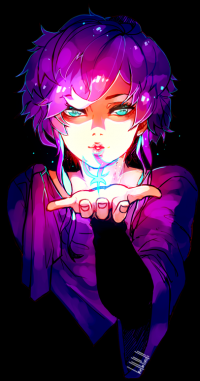 Resident White Mage, "Don't Fuck With Me."
Roleplay Invitations

Group Roleplays, One on One Roleplays
Posting Speed

A Few Posts A Day, One Post a Day, A Few Posts a Week, One Post a Week
Writing Levels

Intermediate, Adept, Advanced, Adaptable
Genders You Prefer Playing

Female
Playing Style- Passive or Aggressive

It depends on the story.
Favorite Genres

Fantasy, Scifi, Modern, Magical, Horror
Hello, and welcome to
Adopt An Idea
! This thread is meant for people who have ideas for worlds, plots, or even entire RP concepts, but for whatever reason can't or don't want to GM them. People will submit their ideas using the following simple form which you are free to modify however you wish:
Code:
[b]What are you submitting?[/b]
Setting
World
Plot
Other
 
[b]Do you want to be involved in the RP at all?[/b]
No.
Yes, as a player.
Yes, as a Co-GM.
 
[b]Why are you submitting this?[/b]
Lack of Time.
Not Interested enough in the idea.
Undisclosed.
Also feel free to style whatever information you submit however you like!
For those of you wanting to adopt something here, feel free to use this form:
Code:
[b]What idea are you adopting?[/b]
link to original
 
[b]Are you willing to work with the original creator if that is what they want?[/b]
Yes.
No.
 
[b]Have you used the idea, yet?[/b]
Not yet.
Yes! [link]
Yet To Be Adopted Ideas​
@user - [link to submission]

The Mood is Write

- Plot Submission
@Desdemona - LGBT Plot Submission | Plot & Setting Submission

Mami Tomoe

- Plot & Setting Submission {Pokemon}


Dip

- Plot Submission


Jessica2477

- Plot & Setting Submission
​
Adopted Ideas​
[link to original submission] - @adopter - [link to project in use]
​
Last edited: