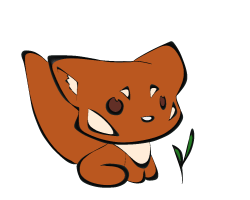 Edgesquire
Original poster
Invitation Status

Looking for partners
Posting Speed

Multiple posts per day
One post per day
Multiple posts per week
1-3 posts per week
One post per week
Online Availability

I work 10 hours days 4 1/2 days of the week as a vet tech. Some days I come home and just fall straight to bed after a long day, but others I'll come on. I also compete in obedience competitions with my dog, so a lot of my time is spent training with him. The weekends and Mondays are my best days to be on.
Writing Levels

Intermediate
Adept
Advanced
Adaptable
Preferred Character Gender

Male
Female
Primarily Prefer Female
Genres

Modern, Slice of Life, Medieval, Romance, Action, Adventure, Animal fiction (not anthros or furries), a little bit of Fantasy

You know what they say: "What happens in Vegas stays in Vegas!" However, what if one of those 'happenings' just so happened to be a marriage between two people who hardly know each other? Actually, not even hardly; they don't know each other at all.
They met at a casino, got more than a little drunk, and then got married at a small chapel in one of the hotel casinos. But what happens when the 'bride' takes off the morning after without so much as a note to say where she was going, who she was, and didn't even leave the ring that belonged to the 'husband's' deceased mother?
And what happens when the 'husband' searches for his lost bride, only to find her in a different state with a family tragedy hanging over her head?
_______________________
It wasn't very often that Hayden found herself actually enjoying the company of boisterous people surrounding her, bumping into her and shouting all sorts of slurs as they tried to get the attention of their friends or cab drivers that continued to whizz past on the streets, but on that particular night the young woman could find not a care in the world. She laughed as she walked along with her two friends, their arms interlocked with one another as a mean to not lose sight or track of the other. She let her eyes glance at the dazzling lights that sparkled, glistened, and popped with every building they walked past, sending mass amounts of light pollution into the sky. No doubt the people in the this city would never again see the stars on a clear night unless a power outage enveloped the city, something that seemed unlikely to ever happen. After all, every building, if she had to guess, probably had some sort of backup generator or two to keep their lights on and people happy.
Las Vegas. A place of wonder, a city of regret, but Hayden hoped to not regret a single thing on her three day trip here.
It had been a last minute decision for her to follow her friends to the sin city, but after she had been given her days off of work, she packed her bags, bought plane ticket, and traveled to Nevada with her two best friends that she had known since their sophomore year in college.
As they walked down the strip back to the Monte Carlo Hotel and Casino--the hotel they were staying at--after returning from a bar to have a few drinks with one another before they enjoyed the rest of the night with gambling, Hayden threw her head back and laughed at a joke that Emily, her red headed, blue eyed friend to her right, spoke out.
"I still can't believe we came here; we're not even here for any special reason!" Hayden said. She could hear the bottom of the three women's heels clicking against the sidewalk, along with everyone else's footsteps as they walked past the group, music sprouting around the streets as people cheered, laughed, and had a jovial time.
"You don't need a special reason to come to Vegas!" Cameron--her dark brown haired and eyed friend to her left--said with the wave of her free hand. "Besides, we're here to celebrate us. You know, just to spend time together as friends since we're always so busy now with work."
"It's called being an adult, Cam," Hayden said.
"Being an adult is a bitch. Everyone needs a little time to relax."
The three twenty five year olds laughed until they turned into the hotel that they finally arrived at. After walking through the doors, they dropped their linked arms and continued walking through the lobby until they found themselves walking into the casino part of the hotel.
Over the course of the time that they had arrived in Vegas, Hayden always had the feeling that she was either over or under dressed, or at least not dressed to the standards as some people did. She wore a simple black and white cocktail dress, one that fit her body nicely, along with a pair of black heels that let her stand four inches taller than her usual five feet and three inch tall frame. She pushed her wavy light chestnut colored hair back and let her brown eyes scan over the appearance of the casino before her. People walked to and fro with cups and chips in their hands, men walked with women hanging from their arms, and glasses of alcohol were carried around by the people who were only determined to watch people lose their hard earned money.
The sound of people pulling down the levels for shot machines could be heard the further they walked into the casino. Noises buzzed with every win someone made on the machines that was soon followed by the sound of change depositing into the tin compartment underneath the machine. The voices of the table workers that stood by the roulette tables, blackjack tables, and other tables that were stationed around the casino could be heard as they begged for bets and told whether or not someone was a winner.
It was all so exhilaration and so exciting! Hayden could feel her nerves jumping as she cashed in some money for chips. "I'm heading over to the blackjack table," Hayden announced as she threw a look over her shoulder to her friends. "Coming?"
"No, you go ahead. We're heading over to the slots to start off easy. Keep your phone on you though!"
With the nods of agreement, the three women separated before Hayden found herself heading over to one of the blackjack tables. She sat down in an empty seat and smiled as she looked at the dealer and at the four other people at the table. Alright now; time to have fun.
Last edited by a moderator: