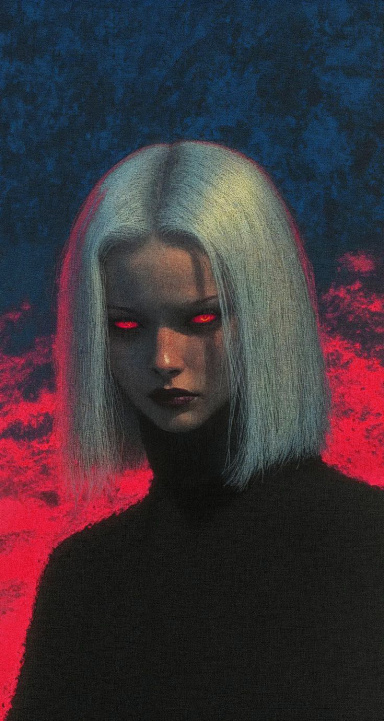 Lean Mean Role-playing Machine
Original poster
DONATING MEMBER
Invitation Status

,
Posting Speed

1-3 posts per day, 1-3 posts per week, One post per week
Writing Levels

Give-No-Fucks
Preferred Character Gender

No Preferences
Genres

High Fantasy, Low Fantasy, Sci-Fi, Cyberpunk, Horror, LGBT+, Steampunk, Comedy, Post-apocalyptic, 80s, Thriller, Modern, Romance, Tragedy, Drama, Space Opera, Political Intrigue, Coming of Age

<< LEAVE

Highland, UT. 1879

Night was falling in a big damn hurry.

The sun lay cradled between the county's twin plateaus. The streets of Highland began to empty out as half a dozen citizens moved about, each one hurrying off to their own homes. All but the town postman, who watched as well as he could from his office window. He couldn't help but feel a stroke of resentment towards them. It should've been him rushing home before dark, not them. But when the sheriff asked a favor of you, well…

A black typewriter lay at his desk in front of him. The keys started to blur together as he fought feverishly with his thoughts, with the implications of what he was doing. He was tired, but the encroaching dusk kept him alert. Every once in a while he thought he heard a scratching at the door, and he would spin around, thinking something had gotten through his makeshift barricade. It had reduced him to a bundle of nerves. He took off his spectacles and rubbed away at the fogged up corners with the end of his sleeve.

"Short and simple, Stafford," He muttered to himself. "Don't buck around with it."

The sun dipped lower. Sweat beading at his temple, the postman glanced out the window. Whatever signs of life had been present before had whittled down to a lone man with a rifle pacing leisurely about the street, a thick stogie jammed between his lips. A whistle echoed about listlessly. The men's eyes accidentally met.

It was not pointed at him, but the postman still felt the phantom press of cold metal against the back of his neck. Blanching, he quickly broke eye contact and stared down at the unfinished work in his typewriter. Two lines of text were all he'd written; it would not do. He had to finish before the sunset.

His fingers lifted. The man with the rifle exhaled, cigar smoke billowing away in the wind.

Clack clack clack clack. Clack.

Easy work and high pay. Enough land to rival farming opportunities in Oregon. It was the post-war promise of 40 acres and a mule, polished and remade more than ten years later.

Funny; in all their years of travel, they had never heard of a town called Highland.

"Must be fairly new, I reckon," mused the man nailing up the ad, his eyes dutifully tied to his work. With a small scratch of his chin, he added that transport to Highland would be paid by the mayor himself, and, in tandem, all eyes turned once more to the ad.

Send letter express to Mayor Briggs.

It was almost too good to be true.


---



Genre(s): Suspense, Thriller, Supernatural, Historical, Mystery
Posting Expectations: Adept
Posting Speed: Semi-weekly

Let us know if you're interested below!
Last edited: