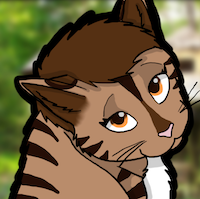 Roleplay Invitations

One on One Roleplays, Private Convo Roleplays
Posting Speed

Several Posts a Day, A Few Posts A Day, One Post a Day, A Few Posts a Week, One Post a Week, Slow As Molasses
Writing Levels

Beginner, Elementary, Adaptable
Genders You Prefer Playing

Male, Female, No Preferences
Playing Style- Passive or Aggressive

I'm fine doing both ^^
Favorite Genres

Modern/Supernatural, Fantasy, Modern, Horror, Magical, Mystery, Action Adventure, Scifi
Genre You DON'T Like

Yaoi/Yuri (when sex-centered) Smut, Slice of Life, School/Academy
Sook bolts through the undergrowth, his green ears flicked back as he desperately searches for somewhere to hide. The orc halfling's been spotted by hunters, and they aren't far behind. His clawed feet spray mud into his face as he splashed through a shallow river. He stumbles once or twice over the slippery rocks, gasping as he scrambles up onto the opposite bank.

His narrow pupils dilate in relief as he spies a grove of trees not too far away. He should be able to hide among the roots until the hunters pass by. He pauses for a moment to catch his breath, and then starts heading for the trees.

A burning pain singes through his ankle as he's yanked to the ground. Sook screams and jolts backwards, only to look down in horror as he realizes he's stepped right into the teeth of a metal trap. They're pinned tightly in his skin, and even reaching down to try and pry it open hurts. Tears brim in his eyes as he shakily scrabbles at the metal. "C - come on, come on! Get off!" he whimpers. He's too preoccupied with the trap to notice much else of his surroundings at the moment. He has no idea the hunters are just up the hill.