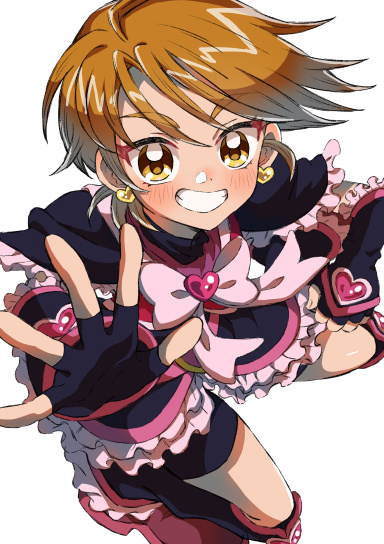 I dropped my keys in the cooling pool
Original poster
Roleplay Invitations

Group Roleplays, One on One Roleplays
Posting Speed

Slow As Molasses
My Usual Online Time

NEVER
Writing Levels

Adept, Douche
Genders You Prefer Playing

Primarily Prefer Female
Playing Style- Passive or Aggressive

SCREW THIS. I'M CHAOTIC STUPID. I LOWER MY TROUSERS AND WIZZ ON THE KING.
Favorite Genres

Surrealism, Surreal Horror (Think Tim Burton), Steampunk, Sci-Fi Fantasy, Spaghetti Westerns, Mercenaries, Dieselpunk, Cyberpunk, Historical fantasies
Genre You DON'T Like

Yaoi or Furrisms, DnD, High Fantasy, romance. Straight up Horror.
A Las Barricadas! ​
Welcome to Outer Space; the new frontier, in an era of lawlessness.

Yes. It's one of those kinds of tales…. A Spaghetti Western set a few hundred years after humans learn the art of space travel and warp speed and stuff like that.

Here's the low down; The idea is that the vast distances of space have formed barriers and difficulties similar to those faced by settlers as they crossed and developed the continent, forcing people to become independent or even insular, without help from whatever central authority is control and immediate protection once again becoming a personal matter. Recently colonies found in the Southern Cross region, located in the moons just past Mars, a group called the Banditos have been raiding stealing women, booze, firearms, money, all other sorts of things.

In such times, people seek out any kinds of heroes they can find to take on the bad guys. This is where you come in.



You are a man with no name, an independent bounty hunter, an intellectual, a liberal, a conservative, a mercenary, a soldier of fortune, and whatever else you can lay claim to. You travel around from colony to colony seeking out adventure, glory, and most importantly rewards.

Armed with mecha, machine guns, lasers, space ships, and whatever else you could need to face all sorts of shady groups, you are the last line of defense of bringing law and order to a lawless frontier of humanity.



Do you have what it takes?