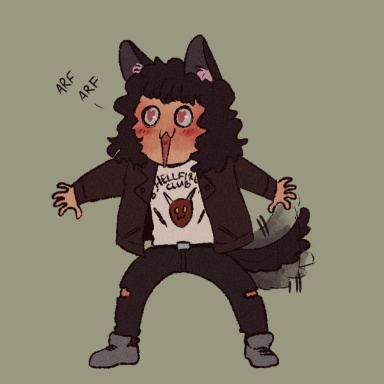 My sun sets to rise again.
Original poster
ADMINISTRATOR
Roleplay Invitations

Group Roleplays, One on One Roleplays, Chat Roleplays
Posting Speed

Speed of Light, Slow As Molasses
My Usual Online Time

It varies a lot depending on my schedule, unfortunately.
Writing Levels

Adaptable
Genders You Prefer Playing

Primarily Prefer Male
Playing Style- Passive or Aggressive

I play what's needed, but I do like to take the lead. In my one-on-ones, I often like being the "Game Master" in the sense of creating the setting, controlling NPCs, and steering the plot. But I still like input and collaboration from my partners. In group games, I prefer to be the GM or to play a leading or mentor role.
Favorite Genres

I love a little bit of everything. My top choices would be Horror, Modern Fantasy, Urban Fantasy, Magical Realism, Noir, Steampunk, Cyberpunk, Splatterpunk, Post-Apocalyptic, Historical, Mystery, old-school High Fantasy, and Sci-Fi (especially Spacesagas). I'd love to do some occasional Clockpunk or Weird West or Wuxia or Dieselpunk, too.
Genre You DON'T Like

I guess the only thing I don't particularly care for is high school drama, and even that can be fun with a good hook.
Just a quick word from your Admin team, as we approach the end of the audit month:
1. The new
Staff application
is finished. We'll be announcing our open positions on the 1st of July, but feel free to review the application. Former Staff and eager beavers are encouraged to apply now, but if you want definitive numbers before you throw your hat in, hold tight.
2. Remember to make sure you've applied the new prefixes to your threads! Some were added in forums that previously didn't have them, like the Coding Lab, and others may have inadvertently been stripped in the update process due to old prefixes being deleted.
3. Just a reminder: Bump posts without content are not allowed, as they constitute spam. You can read
this Resource
to learn more about bump posts and
this one
for spam content in general.
4.
Signature limits have been adjusted.
Remember to turn off signatures in your preferences if you are concerned about loading times or data issues.
You'll hear from us again soon!