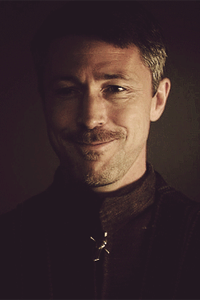 Magnificent Bastard
Original poster
LURKER MEMBER
FOLKLORE MEMBER
Invitation Status
Posting Speed

One post per week
Slow As Molasses
Writing Levels

Adept
Advanced
Prestige
Douche
Adaptable
Preferred Character Gender

Male
Female
Genres

Fantasy is my #1; I will give almost anything a chance if it has strong fantasy elements. Post apocalyptic, superhero, alternate history, science fantasy, some supernatural, romance, and a few fandoms (especially Game of Thrones) are also likely to catch my eye.
As the group of adventurers crested a small hill, they saw the town of Varden laid out before them to the north. It was not very large, probably more deserving of the term village than town, though Varden proper and its surrounding farmland did dominate the valley it resided in. The sun shone over the mountains to the east and bathed the quaint little town in its yellow light, showing the slapdash layout in which ease of navigation may not have even been an afterthought. There was a sort of main path through the town as a continuation of the southern road, with a couple larger buildings near the center, perhaps shops or inns, but the small keep of the local lord was set off to the west with clear space around it, clearly a later addition rather than the seed from which the town had grown, as many lonely keeps became. Despite the early hour, many people were already up and about, most risen with the sun and off on their way to the fields for the day's work. However, there were plenty that wandered around without any obvious goal, and some standing around chatting with one another, which would strike anyone with experience of a rural community as peculiar since this sort of lazing about was usually only seen in a city.
The people were not the only strange thing about Varden, of course. It was a chilly morning, almost cold enough to cause worry of impending snow, despite the fact that it was the middle of summer. The traveling adventurers would have felt this gradual coldness building from when they got within about a six hour walking distance from the town, and along with it came a persistent sense of foreboding. It was clearly unnatural, but none of the mages were be able to detect anything out of the ordinary that could cause it.
The southern road into town was the only modern route into the place, and it was not quite a true road, more a dirt path with a deeply scored pair of ruts from cart or wagon wheels. Just off to the left as they neared the outermost buildings, the adventurers could spot a graveyard. It had a worryingly high number of fresh mounds of dirt, easily reaching into the dozens. To their right, a little further on, a large and roughly square area was marked off by a crude fence made up of sticks and branches stabbed into the ground with string wound around them. The improvised paddock held eight horses, and a human boy sat on a stool just outside it with an old hat in his hands. He perked up as he saw that the travelers coming down the road had some horse and he stood eagerly.
Though they had more or less traveled together on the road, this was less a true group than temporary companions. One of them, a nobleborn human male from the Mactian Empire, spurred his horse ahead of the others and reached the boy first. The man was almost the perfect picture of a gallant hero, with well kept blond hair and sharp blue eyes, marred only by the sour twist to his mouth. He had identified himself as Sir Toleus and said little more to those he had traveled with, though he'd managed some disparaging remarks made about elves and people from Alfhem now and then.
"Welcome to Varden, mister!"
The child looked fearlessly up at the man, on his fine horse with his gleaming silver armor, sword and shield both very plainly in sight.
"The stable got full days ago, but I can watch your horse and feed it. It's a silver penny each day."
"Is that so?"
Sir Toleus dismounted and unhooked a bag from the saddle. He rummaged around inside and came up with a small handful of coins, mixed silver and copper.
"A clever lad deserves a bit more than a silver penny for such hard work. Make good use of it, boy."
The knight dumped the handful of coin into the boy's hat and gave him a friendly pat on the head. The boy grinned up at Sir Toleus, and he spared a brief smile for the child.
"Where might I find somewhere to purchase food in your town, lad?"
"My name's Coren, sir."
The knight nodded and waved a hand for him to continue.
"Miss Loma makes a lot of food to sell, ever since heroes started showing up to save us, because she said all we have here is the tavern and nobody goes there for the food. Go down the road and you'll see the tables outside her shop."
Sir Toleus sighed.
"That will have to serve. Thank you, boy."
He trudged off down the road, heavy armor clanking, leaving his road companions behind.
A handful of others followed after him, all of them horseless. Three wore thick leathers and furs, two elves named Thal and Tres and a human who called himself Whalebones, and they hailed from Alfhem far to the north. They'd regaled their fellow travelers with tales of past adventures at sea and abroad, ignoring Sir Toleus's snide remarks, but this morning they were different. Their eyes had a glazed over look, and they said nothing as they walked into the town, nor had they said anything since waking. Two others with the same vacant look followed, men who had caught up with the others in their early morning trek and never revealed their identities. A sixth, Kaltassa, a robed Orcish woman who was built like a barbarian warrior of legend but spoke more like a priestess, also quietly made her own way forward, though she wasn't one of those with the strange look. She left her horse and a silver penny with the boy, sparing him no words.
"Always like this, you know?"
A dwarf took a few steps toward the town, then turned round to face the others and spread his arms wide. He was wearing a suit of chainmail that looked like a moonless night forged into metal, and the head of a mithril battleaxe was quite visible over his shoulder despite his bushy red hair and beard. He'd been the longest on the road with the other travelers, in fact serving as a nexus for companionship as he'd asked others if they wanted to share the road, his campfire, and his ale on the trek to Varden. Torgun Falsetooth grinned and gave them all a view of the mithril canine tooth that gave him his name.
"All friends until we arrive, but everyone for themselves once we're there. It's the nature of the business, of course. Seen it a hundred times and more. I'll be off to find that Tanos Vir fella and get to work, unlike our poncy, peckish knight. Fare you well, friends, and if I win the riches I'll buy you each a drink or three."
With his little speech done, Torgun turned round and made his way into Varden, quickly disappearing from view as he ducked into a narrow passage between two houses.
The remaining adventurers were left with nothing but choices. Varden was laid out before them, with the main street continuing forward from the road and bisecting it into nearly equal halves, east and west, and only the lord's keep looming up in the west served as a major visible difference between the two. There were many people on the street, but there was no obvious welcoming party to send them on their way to Tanos Vir, and more than half of those near enough to see clearly had the same vacant look that the trio from Alfhem had displayed. There were plenty of people wearing armor and weapons, likely other adventurers drawn in by the Archmage's call for help, though none seemed to be moving with any urgency. Perhaps a dozen feet past the first house that marked the town proper, a human man in bright purple robes was chatting jovially to a sullen woman who seemed uninterested in talking to him. Farther down the main street another robed man, this one an elf in ostentatious gold and silver, was yelling at a man who was cringing against the side of the building, though none of the adventurers could make out his words. Finding Tanos Vir would require at least a little information gathering, and targets for such were plentiful, though mindless wandering through the town was apparently fashionable these days and they could indulge in the same if they so chose.
In the meantime, however, young Coren the aspiring stableboy stood watching them attentively, particularly those riding horses. The handful of coin from Sir Toleus had not calmed his eagerness it seemed, and he looked poised to launch into another sales pitch to anyone who stepped forward.