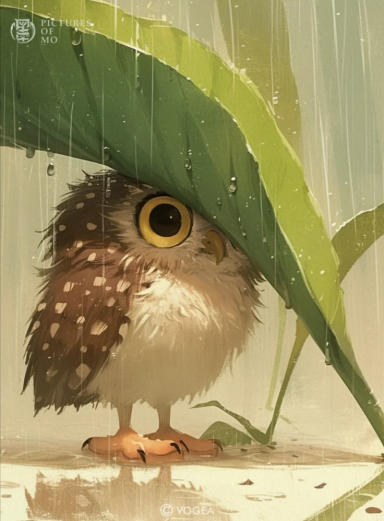 TIDDY POLICE
Original poster
ADMINISTRATOR
MYTHICAL MEMBER
Invitation Status

Looking for partners
Posting Speed

1-3 posts per week
Slow As Molasses
Online Availability

10AM - 10PM Daily
Writing Levels

Adaptable
Preferred Character Gender

Female

​
IT'S BACK BITCHES. OWLMOM'S GENERAL CHATTING CHALLENGE!
Did you know that General Chatting is the heart of Iwaku?
For any community, a place where people can gather, relax and just chat with each other is vital for helping make bonds and friendships! In terms of Iwaku and our home on the internet, General Chatting is the perfect place for you guys to interact with other members outside of just roleplaying. You can get to know each other better, meet new people, and sometimes you accidentally stumble onto great new roleplay partners that share your interests! Are you super shy about joining group roleplays or replying to people's partner requests if you don't know them? General Chatting is the perfect way to get a feel for personalities in a safe public space. When potential new members come to vet Iwaku they check out two places: The roleplays and General Chatting to see if we're friendly and what our vibe is!
General Chatting is a vital part of Iwaku's community help, but it's been far too quiet for far too long. Let's fix it together!
WELCOME TO OWLMOM'S 30 TOPICS IN 30 DAYS MEMBER CHALLENGE!
​
Every few years I issue my favorite challenge.
30 Topics in 30 Days
. That means you - all of you - are challenged to post new discussion threads in General Chatting, so we get a big variety of cool new things to talk about from different perspectives and personalities! There's no losing here, because even if you don't make it to 30 topics yourself, TOGETHER we'll have given Iwaku a huge boost in activity and helped inspired others. <3 And that is super awesome.
So lets get to the official challenge.
Your Objective:
Post 30 new threads in the General Chatting forum within 30 days.
Prize:
Any member that completes the challenge will get a TROPHY on their profile!
THE CHALLENGE RULES
- You can post up to 5 threads in a single day. (So no, you CAN'T just post 30 threads in one day, that's cheating! The goal is to create a flow of new content every day over a long period of time so people have something to look forward to!)
- You can't post someone else's topic idea UNLESS that topic is over 30 days old. (Thusly, make sure someone else hasn't already posted your discussion idea!)
- Avoid topics about politics for the love of your owl mother. I would like to read threads without going into a toasted marshmallow rage. It's not against the rules to post them but I will put you on a
list
.
- "Posting Game" threads count but only the first one! No Sequels! (IE: A second Last one to Post #298 will not count. Only the first thread posted during the challenge will. And it won't count if a different person posted it either!)
- Threads must have a "topic of discussion" or a "purpose". They can't be spammy threads, how are you threads, or random nonsense. All threads must have a theme: something that can be voted on, discussed, or shared. (You can always ask if a thread idea counts!)
- Polls are allowed, especially if they encourage people to elaborate on their votes!
DEADLINE: Jan 1st.
That means you have from now until January to attempt this challenge! :D​
AAAAAAAHHH! I WANT TO DO THE CHALLENGE BUT I HAVE NO IDEA ON WHAT SORTS OF THREADS TO POST?! HELP!
It's easy! Think about things you're interested in and just post about those! But if you run out, here are some ways -I- get my topic ideas:
- Pinterest boards filled with questions, like this one:
230 Random Fun Questions ideas | interesting questions, interactive posts, fun
- Using the Friday Five:
the friday five
- My own website with writing prompts
Muse Inspired – Engineering Inspiration
- Or just google things like "question or topic ideas for blogs or journals"
I THOUGHT YOU WANTED TO SLOW BUILD CONTENT, D I A N A, SO IT'S NOT 1000 TOPICS IN A DAY. WHAT IF WE AAAAALL GO POST AT ONCE? HUH?
I fucking dare you. >:[ DO IT NERDS. LEMME SEE 1000 MEMBERS POST A TOPIC IN ONE DAY. I. FUCKING. DARE. YOU. No, but seriously, if a ton of people got excited and posted at once that is never a bad thing. <3
When you have completed your challenge, post here in this thread to chirp about it and I will give you YOUR TROPHY.
​
Last edited: