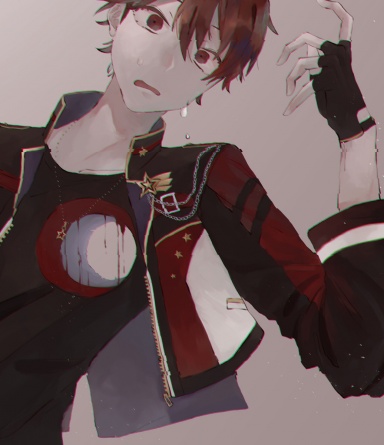 I've learned to appreciate life just a little more
Original poster
Roleplay Invitations

Group Roleplays, One on One Roleplays, Chat Roleplays, Not Taking RP Invites at this Time, Private Convo Roleplays
Posting Speed

A Few Posts a Week, One Post a Week, Slow As Molasses
My Usual Online Time

10 AM to 12 PM (BRT)
Writing Levels

Intermediate, Adept, Advanced, Adaptable
Genders You Prefer Playing

Male, Female, No Preferences
Playing Style- Passive or Aggressive

Passive
Favorite Genres

No preferences but I do struggle with making things serious at times. I definitely have more of a knack for comedy.
Genre You DON'T Like

I'm really iffy about forced romance plots, I prefer when the characters developt it naturally. I don't join fandom RPs with canon characters in the roster nor do I play them.

Hi! Can I request a photoshop edit?

View attachment 182086

I want the sword to look like its on fire; volcanic in nature like its made of stone and has red veins stretching down the core of the blade?
Ohhh a challenge! I like the prospect of that! +O+ Huh, given how different it is to my usual requests... I'd say Monday it's the earliest I can begin tackling it, if you're not in a hurry for it?
If you are, do let me know and I'll see if can swap some tasks from my schedule around >w<
But yeah, sounds like a fun cool time, with lots of learning involved, I'd
absolutely
love to work on this!