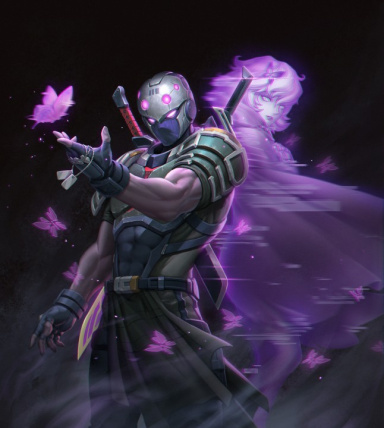 Neko Smasher of Iwaku's Walls
Original poster
LURKER MEMBER
FOLKLORE MEMBER
Invitation Status
Posting Speed

One post per day
Online Availability

Florida Time: 5:00 PM
Writing Levels

Give-No-Fucks
Intermediate
Adept
Advanced
Preferred Character Gender

Male
Primarily Prefer Male
Genres

Anime, Fantasy, Post-Apocalyptic, Action/Adventure, and Dark. Sometimes I like to do Edgy things, but it has to be played out right to work for me.

​
So, sometimes I have an urge to just RP you know? Especially when I get some free time after I finish what I need to take care of. But the people I RP with aren't always on or, since I am in large RPs, I can't post yet. So, I am making this: The World of Zanex!
So, the RP only really has three rules, not counting Iwaku's own site rules. These are:
Stay within the setting.
GMs word is final.
Please submit some form of CS. Picture/description and name will do. (though a somewhat detailed one would be super awesome. That's what I find most fun about RPs.)
Rule 1 says follow the setting, but there is no story. I really just mean don't bring mechas if we're cowboys. So our RP is post-apocalyptic in a world called Zanex. No map or relative size of the world will be provided. No nations will be named and no important figures stated. Everything is up to you and what you post, but note: ITS FIRST COME FIRST SERVE. If someone states they are the ruler of a nation, they then get to decide if another player lives within their ranks, so you must communicate with one another in these situations. If you need my help its gonna be a dice roll or something similar. This RP is supposed to be really chill to be honest, but not chill enough that I'd allow "tbh" or one liners. The tags give some idea as to what the influences of the RP are.
THE SETTING:
Welcome to Zanex. Zanex is a world where magic is the main form of combat. However, some may result to traditional weapons like guns and swords. All manner of governments exist within this world. The most common form of transportation is known as a "teleportal". Large stones, not manmade, left all over the world in surprisingly convenient places. They have even been known to move. Simple touch activates it and takes the party to the leader's desired location.
Most advances in technology have gone into communication, magic, tech, and rudimentary means alike, such as language and writing, spells to communicate through the mind, and small radio watches/earpieces. Any tech beyond that has not advanced past a straight shooting gun. Automatic guns do not exist and neither do any form of laser gun. Metahumans are not unheard of, but none are made from science experiments, most are aliens or some magic enhancement/accident/creation and never go above house buster level.
The world is inhabited by so many races it would take too long to name them all. However, it has been known that none seem to be stronger or faster than a human, but have distinct traits setting them a step above, such as tails, magical aptitude, and so forth. Attire: fuck it. Wear whatever, but cover yourself.
HOW TO START?
When you think up a character idea relating to the setting you will then post a cs in this OOC thread. After that you do not need to inform me, tag me, or ask my permission that you have done so, you may begin posting in the IC thread immediately. I'll bug you if you forget to do so though. After that you will make your first post, this post should detail your standing in our world, you can be a king, general, dictator, etc. Be ruler of the world, if it really bothered me I'd just have a tragic overthrowing happen to your character, so like, I really do not care what you do. I'll throw rocks at things I dont like. However, you may not randomly change your character's position after this first post, you may only do this if they die, which you are more than welcome to do yourself. After the first post you will then just proceed to do what you want within the limits you have set for yourself and that other players have set for you.
PROBLEMS BETWEEN PLAYERS?
I will always get a die (number depending on the number of players involved) roll it, whoever's number it lands on they get their desired outcome. You can then hate the RNG gods for your fate, but hey, just restart with someone new if you die.
PLAYER CREATIONS AFTER DEATH?
If a player is decommissioned or killed their stuff does not go away. Their kingdom may be taken or their plunder looted. You can even loot the dead body of the player. Be warned though, that I'm not prohibiting players from just creating heirs and they may assume control over these things.

REVIVAL?
Nope. Dead is dead, unless another player sacrifices their character to save yours. Only way I will allow it, otherwise you could BS through everything, and as free as I want this to be, I've learned my lesson, it gets hard to have fun.

HOW's THE GM?
I am actually pretty chill and typically would do a better job at making this look nice, but at the moment it doesn't really matter. However, I ain't scared to tap someone on the shoulder and say nope. So go nuts, but keep your sanity. And dont be scared I will deny something because most things I will settle through the IC and I'll make it obvious with giant letters as the post's title:
GM ACTION!
To give you a clue not to try and fight what happens. But those will be rare.

ASK ME ANYTHING I HAVEN'T ANSWERED FOR YOU OR IF YOU ARE STILL CONFUSED!
Last edited: