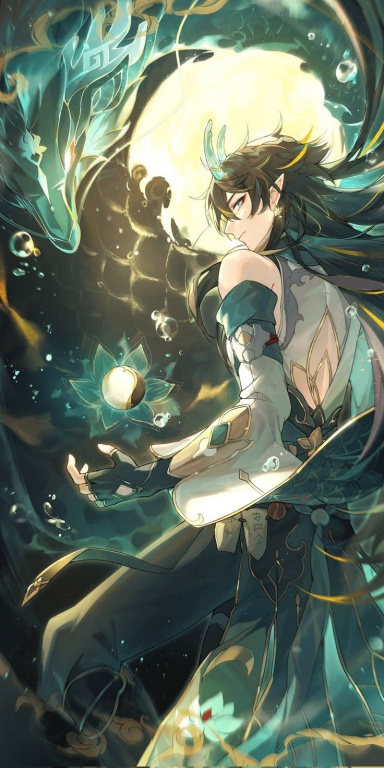 Invitation Status

Not accepting invites at this time
Posting Speed

1-3 posts per week
One post per week
Slow As Molasses
Writing Levels

Advanced
Prestige
Adaptable
Preferred Character Gender

Male
Female
No Preferences
Genres

Fantasy, Sci-fi, Modern, Magical Realism, Slice-of-life, AU, Post-apocalyptic, mythology, time travel, fandom, romance, slow burns. Well, basically anything except for what is stated in the "Don't Like" section

[tabs]
[tab=About me]Hello all! It's been a long,
long
time since I've made a partner search, but I've had a few plots come to mind and said to myself "Why not?" So welcome to my little partner search thread! :D
Alright, let me tell you a little about myself:
I am busy. I am not lying when I say this. Real life takes priority for me so I can't be online all the time.
My posting speed is around once every few days to once a month depending on how busy I am. I'm around more for OOC chatting because it's just chatting as opposed to making an IC post.
On the topic of romance: I do love romance. I can get pretty damn invested in my ships, both those that I'm writing and those in someone else's work. However, I would like it if the romance between our characters happens naturally, not that love-at-first-sight kind of thing. So drawn-out with lots of tension in between from the plot and our characters, as well as potential chemistry, heck yeah!
I'd like to say my writing level is at prestige, but modestly I'd say I'm at an advanced level. Here are a few writing samples to give you an idea of my writing. I prefer my partners to be at an Adept level or higher.
My posts range anywhere from three paragraphs to novella depending on the situation. Will never do a oneliner.
I can play any gender, male or female.
I have mainly roleplayed MxF pairings. I would love the chance to break out of familiar territory and rp same-sex couples! I'd like to give a try at FxF pairings, and pairings that can be FxF will be marked as such

This doesn't mean I'm not up for an MxF pairing, it's just so you know I'm also looking for FxF as well.

I like anime so don't be surprised if I mention a few animes or pull inspiration from them. I don't know every single anime out there, but I'm up for recs. I also watch other cartoons and live action shows, but I'm more into anime at the moment. So. Yeah. (ノ◕ヮ◕)ノ*✲゚*。⋆
I'm also a huge fan of fantasy, so bring on the dragons, magic and wizards galore!! :D I have a soft spot for modern fantasy. That doesn't mean I'm not willing to rp in a medieval setting, or even slice of life. I just love the idea a hidden magic world under our noses, or being able to text your friends while off looking for some rare dragon egg or posting a pic on Snapchat about your victory in a magic duel.
I'd love to make friends so be able to chat with me! Get hype! Show me you're just as excited about the roleplay as I am even if that means you have to fill your message with thousands of exclamation marks!!!!!!!!! It makes the rp a lot more fun if my partner is actively communicating with me, even if we don't get very far in the IC.
I love—LOVE—plotting and world building. Oh man, if we can actively bounce ideas that make a plot and world build that would be da best!! :D

Also if you are able to take any of the pairings or verses, combine, twist, and make them into something unique, then holy guacamole you've got my attention.
[/tab]
[tab=Rules]
Now that you know a little about me, here are some rules:
NO ONE-LINERS! You don't need to match, and of course, it's always quality over quantity, but I do require at least two paragraphs. You are more than welcome to write more though :)


Please be able to post once every two weeks unless notified.


Notify me if you need to drop the rp! Whether it's because you are bored with it, or have real life stuff coming up, please tell me! I will do the same for you. I'd rather hear you say you say 'I don't want to rp anymore' than to be ghosted. Don't leave me hanging!


Desired roles will be italicized, underlined, and bolded. Color-coded if I have a specific character for that role. If neither role is marked, I can play either one.


Don't rush me! It's fine to send me a reminder if I haven't been active OOC-wise for a few days, but don't make it every day as that stresses me out and I will drop the roleplay.


Please write in third, past tense. I know errors happen and I make mistakes too. It doesn't hurt to look at your post to fix any grammar and spelling errors. Also, no chatspeak unless the situation calls for it (ex. Our characters are texting each other)


IC will be in threads while OOC chatting will be through PMs. I won't roleplay on PMs and I won't roleplay outside of Iwaku.


Please be able to drive the plot with me. It's not fun if I'm working with a passive player. I understand that sometimes you may need to take a backseat, but I don't want to be the only one controlling the reigns all the time.


Character sheets, please! I'm not looking for anything too detailed except for name, age, personality and a brief biography. If there's a CS for my partner's character, it's possible for me to mold plots around them. Also, my CS will have faceclaims. Real or drawn, I'm prepared with both. You don't need to have one, but do know that I will have a faceclaim for my character regardless.


Be willing to double, or at the very least play NPCs.


If interested, please PM me and to show me that you have read the all the rules, provide a writing sample in addition to what plot you want to play. Bonus points if the message is in the color of your choice :D


I will NOT roleplay smut. Nothing explicit. Fade-to-black or bust. If you are a redstar, I'm willing to write the removal of clothes and the aftermath, but that's as far as I'll go.


Any more questions? Don't hesitate to ask!
[/tab]
[tab=Plots]
Still with me here? Hopefully, you understand the rules by the time you're reading this, so now onto the plots!
[warning=red]NO LONGER AVAILABLE[/warning]

Shamelessly taken from here. Even though the gifs are medieval themed, I'm actually hoping to try this in a modern day type of world.

Princess

xNoble
MxF Muse A is the rightful princess of her kingdom's throne. It is her birthright that the throne should belong to her. Until it was taken away. Usurped of her birthright Muse A is forced to flee in banishment from her kingdom by opposing forces, never to return. Or so they would have it. But Muse A vows to return to the kingdom and retake the throne that is rightfully hers, with an army to crush those that would stand in her way. But armies need men, and money. Armed with only her name, Muse A goes to call on the aid of Muse B'sfamily, who has both, to help their cause. In exchange for marriage, making Muse B consort to the future Queen should they win, Muse B's family agrees to support Muse A's claim to the throne and her cause. Now armed with an army, money, and new husband, Muse A marches to her old home to retake the crown. Neither used to war or to marriage that they have thrown themselves into. Or any arranged marriage provided I like the plot. Been wanting to try it out lately hahahahahahaha
[warning=red]TAKEN[/warning]
SpiritxHuman
MxF

(NOTE: Despite the fact this description is written in first person, all posts are expected to be written in third person)

When I was a child, I heard stories of a forest spirit. He roams the woods, taking care of the forest and all the animals who live there. The stories said spirit interacted with humans, providing protection and promise of a good harvest in exchange for a shrine to be built in his name. The people back then took care of this shrine and offered the finest bundles of their harvest as sacrifice. The partnership greatly benefitted both sides and the tradition was passed down through the families of the town. Many, many years passed and gradually the town changed. The people changed, and the traditions faded with time. Eventually the bond between the spirit and the people had diminished. As the humans turned their back on him, the spirit retreated deep into the forest never to be heard from again. Those were stories anyways, bedtime stories that were nothing more than make-believe. Well, I thought they were make-believe, until I met the spirit one winter's day.
Princessx
Knight
FxF
Knight
. Noun. A knight is a person chosen by a member of the royal family to serve their sovereign and their country as a soldier in armor. The princess of Virin, next heir to the throne, has reached an age where she will choose her knight. The one she chooses happens to be her childhood friend, an orphan girl with features from a neighboring country, the one she
knew
she always wanted to be at her side. The princess's choice in her champion is met with much criticism from many, but decision stands and the knight dedicates herself to her new title. The newly chosen knight is now tasked with the duty is to serve her princess, accompany her on any diplomatic trips, fight for her on the battlefield, and protect her with her life. All in her honor and to be her champion.
WizardxCursed
MxF

Your character is cursed by a sorcerer and seeks out the help of my character, another very powerful sorcerer who is infamously known as an elusive figure and has stayed out of the radar for years. Upon meeting, the sorcerer discovers the curse is very strong. The sorcerer must do some research into the curse to figure out how to reverse it. With no other option, the cursed must stay with the sorcerer and wait until the curse can be undone. But can the sorcerer keep their priorities straight or will the cursed be cursed forever?
[warning=red]TAKEN![/warning]
Kingxpriest(ess).
MxF or MxM
My character is the newly crowned king, inheriting the throne after the previous king/queen mysteriously died in their sleep. At the same time, the high priest is forced into retirement after being deemed incapable of performing their tasks due to old age. In comes your character who was an apprentice of the high priest and main candidate to take the old priest's place. The new king and the new priest have a history though, having conflicted previous times before due to the difference in personality and tactics as well as coming from different walks of life. These two must set aside their differences and learn to work together for the sake of the kingdom.
JockxNerd
MxF, MxM, FxF

(NOTE: This rp is likely to be in the genre of horror. I, however, am not a fan of horror but I am willing to branch out provided the horror aspects are toned down here. Think Monster House/Para-Norman if you need an example of what I can tolerate.)

On Beechwood Drive there is an old empty house down the end of the street where strange things have happened. Every now and then screams can be heard coming from the house, figures moving across the windows who seem to disappear and odd markings that come from nowhere. In the neighborhood, there is an unspoken rule to never set foot in the property of the house, for anything and anybody who does so disappears.

Character A is an athlete, one of the high school's best all-star athletes. Character B is an A+ student, member of some major academic team and one of the smartest kids in school. While on the way home from school, Character A ends up having an item of theirs land on the house's property. Aware of the rule that anything that is on the property is lost forever, they still willingly make the attempt to retake back what was theirs and is suddenly attacked by some ghostly force until they are saved by Character B who happened to be passing by. The item is lost and Character A wants it back, but they can't get it back unless they have a death wish. And so Character A teams up with Character B with a plan to break into the house and retrieve the item, hoping not only to get their belongings back to but to survive the ordeal unscathed.
Phoenix Shifter x Human
MxF

Character A is a mystery. They work in the local bakery alongside Character B. A usually keeps to themselves and does their work diligently causing little trouble. Coworkers and regular customers find A's loner tendencies as someone to keep their distance from but generally tolerate as A makes sure to get jobs done on time. They also seem to have a knack for fire, as whenever the ovens and the fireplace is in need of a light, they are somehow able to magically light them without the need of a match. It's weird how a fire just seems to come around in A's presence to the point where a few have called A a pyromaniac. In truth, Character A is actually the last member of a clan of who has the power to transform into a Phoenix, magnificent birds with plumage made of fire that never goes dark. What happens when B finds out this secret?
Superhero
x Civilian
Possible
Superhero
x Villain with more discussion
MxF
Welcome to Blake city! A bustling city where people go about their daily life. Work, school, bars. Yeah, just a regular city, with the misfortune of being known as a city with masked individuals running around and bringing mayhem wherever they go. Included in the list of masked persons is someone by the name of The Owl, a vigilante who takes down the bad guys but is still considered a threat, according to the local paper. Civilians think otherwise but the paper, unfortunately, has a louder voice.
Character A is your average, everyday gal. By day she's just a simple girl trying to deal with normal struggles anybody faces, but by night she becomes the elusive Owl. While her hero moonlighting job gives her a lot of flack from the paper, she still does her best because the city needs a hero.
Enter Character B. Normal guy as well, and is also popular among his peers. He's not fond of The Owl because of the paper and his own personal reasons, but he's completely fine with Character A's civilian identity, ironically. Then the unthinkable happens and B is in danger. The Owl saves B of course, despite knowing his dislike of the vigilante. Can B swallow his pride and thank The Owl for saving him? And how will he react when he discovers The Owl and Character A are the same person?
Persephone x Hades
MxF

Hades, the god of death, ruler of the underworld, and judge of the dearly departed, has gone missing. In his stead, Persephone has continued his duties of passing judgment and guiding the dead as the search goes on. Then one day, Hades has been found. Persephone rushes to reunite with her husband only to discover his memory has been wiped. He has forgotten everything: his status as a god, the battle fought against his father and his marriage to her. Persephone must now work to make him remember her, but the season of spring is approaching and her mother is waiting. If she doesn't help him regain his memory soon, the Underworld will be left with no ruler and the souls will be left to wander into eternity. And if she doesn't return to the surface, the Earth will suffer a long and harsh winter.
Coffeeshop employee/Guild member
x Regular Customer/Guild Member
MxM or MxF
(NOTE: Inspired by Recovery of an MMO Junkie)
Character A is a an employee at a coffeeshop. It's not the most spectacular job out there and sometimes it's just exhausting dealing with customers, but it's decent hours and it pays the bills. To relieve stress after a long day at work, Character A plays video games. Lately A has been pretty into an MMO that he came across awhile back. He now has a high-level character and is part of a decently powerful and close-knit guild. Character B is a regular at A's coffeeshop, coming in for their regular coffee fix practically every day. B deals with their own crap in their real life, but as long as they can get their daily coffee brewed just right thanks to A, they can make it through the day. B also plays games and plays the same MMO A does. And what's more is that B's character is also a member of A's guild. Both players often participate in guild missions and party quests together, sometimes even chatting about real life just because they now have someone to talk to. Because of this, A and B have become really good friends in game and not realize how close to each other they are in real life.
[/tab]
[tab=Pairings]
Merfolk x Human (FxF)
Vampire x Human(FxF)
Witch x Human (FxF)
Jock x Nerd (FxF)
Queen Bee x Goth (FxF)
Fairy x Human (FxF)
Baker x Customer (FxF)
Baker x Thief
Shifter x Human
Shifter x Shifter
Witch x Familiar
Delinquent x Nerd
Human x Mythical creature
Witch x Princess (FxF)
[/tab]
[tab=Themes]
Witches/Wizards
Royalty
Coffeeshops
Merfolk
Hanahaki disease
Soulmates
College
Highschool
Reincarnation
Workplace
Amnesia
Role-Reversal
Flowershops
Childhood friends
Fairytales
Modern time period
Bakery
[/tab]
[/tabs]
Last edited: