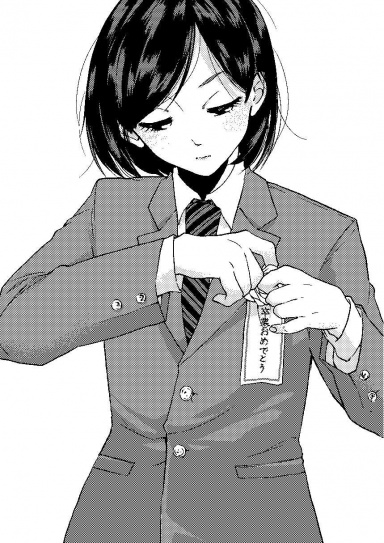 Posting Speed

1-3 posts per week
Writing Levels

Intermediate, Adept, Advanced

Day 1 - Meeting at the Day care (or, when a not-wannabe architect met a faerie for the first time!)
​
Ainya bid her mother and sister goodbye for the time being and went on to have a peaceful walk around the city. I mean, it's not like she didn't like looking at buildings! But... heck! Five minutes more and she'd have lost all knowledge, and have it replaced by all those niche terms that her mother and sister used and she still could not grasp. She was thinking that maybe that turbine-like PokeCenter wasn't that bad… it was peculiar, if anything. And, man, was she glad to visit Johto again! But overall, maybe her dislike of architecture came from its rigidity, or at least Ainya's perceived rigidity; more… artistic works of architecture appealed to her. Beside Ainya hopped a little tomato-like creature with two leaves popping out of its head: it was a Hoppip! Specifically, Ji, Ainya's Hoppip, her companion since long ago. Thankfully, the wind wasn't specially strong today, so Ji wasn't going to be blown away by it easily. Hoppip are, in general, very light, and breezes tend to blow them away if they are not careful.
The trees were full of early buds and blooms. The Hoothoot stood haughtily on the branches, although some could be seen flying. The Ledyba flew around the trees in unison, and the Spinarak delighted in menacingly dancing around the trunks. And the wind blew lightly, and the Cherry Blossoms, the Plum Blossoms, all danced in the wind; Ainya's unzipped denim blue jacket also danced in the wind, and blue trainers, red jeans and a white shirt with a punk-band's logo plastered on it completed her simple outfit. She also carried a blue backpack with a Pokedex, some Pokeballs, her Walkman and some CDs, the first volume of 'Basic Architectural Terms and Knowledge' that her mother insisted she carry with her, and some sheets that had some messy lyrics she'd written on the plane towards Johto scribbled on them, among other stuff. She left her guitar at the hotel, something that she'd later regret.
"You little roundy ball of happiness, c'mere!"
said Ainya as she picked Ji up and started carrying her on her arms; since the breeze grew stronger, Ainya was careful, just in case. Ji's little 'pip, hoppip' informed Ainya that Ji was happy to be held, and Ji just basked in her Trainer's affection.
As if purposefully shying away from the center of the city, Ainya had been loosely ambling south of New Bark Town: the tall, glassy buildings gave way to concrete blocks which then gave way to quaint, old-style houses and little plots of land that showcased their berries, fruits and flowers for all to see. Ainya thought she saw a wild Chikorita on the ground, but it was so fast that she lost sight of it. When she lifted her eyes, they posed on a sign and she stopped to inspect it, it read:
'Daily Care, 1 km ahead, free egg today!'
and around the text there were drawn leaves and flowers and Pokemon, it was a very lively sign. And, of course, Ainya couldn't help but think that a free egg had to be the coolest thing she'd seen today and that why wouldn't she go and check that out and hopefully get a new Poke-friend.
"I wonder what sort of Pokemon we're going to see today!"
Then she thought, that maybe that 'today' wasn't today but any other day except today, but still there was no way a Day Care could be more boring than looking at a half-turbine PokeCenter, and there was bound to be someone cool in there, apart from cool Pokemon, right? There seemed to be an abundance of Pineco in this area, so Ainya was careful not to hit any trees. A Sudowoodo followed her around for a while, and Yanma overflew atop the trees, while Sentret roamed around, stopping every now and then in their tails to inspect the territory. Before Ainya realised it, though, she'd gotten right to the entrance of the DayCare.
The wooden house had two big windows at each side of the door, and Ainya thought that should be the place where she could get her free egg, since it had a big poster above the door that indicated this was a DayCare and also mentioned the free egg. To the right and to the left, and behind the wooden house, stood many Pokemon playing around in the yard. Instinctively, Ainya's hand smoothly ran across Ji's leaves, and then she decided to enter the house.
What she didn't expect to find, at all, was a girl her age behind the counter. She had long, beautiful green hair and green eyes. Ainya thought she could totally be, like, a faerie or something!
"Ah, a pretty faerie!"
You dense, dumb… why would you!
As usual, Ainya's vocal cords worked faster than her mind. She coughed—a very noticeably fake cough—and talked to her again.
"Uh, would you happen to be the one to deliver people a free egg?"
She tried to make as if she'd never said anything, although the girl was already looking at her, and her eyes seemed to Ainya full of 'hey, you're a bother', perhaps? Admittedly, she was probably on the wrong, she was never good at reading people's emotions.
"I saw your sign, it was super good and cute, did you make it?"
she spoke fast now.
Last edited: