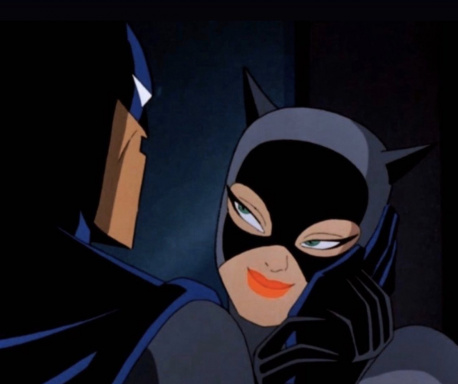 Posting Speed

1-3 posts per day
One post per day
1-3 posts per week
Writing Levels

Give-No-Fucks
Intermediate
Advanced
Adaptable
Preferred Character Gender

Male
Female
Primarily Prefer Female
Genres

Fandoms - From TV shows, movies, anime, and manga. Different pairings. Insane asylum. Anything that involves kidnapping. Yeah, I am strange like that.

My name is Yuna, and I am 26 years old.

I work full time, but that doesn't stop me from replying at least once a day.

I write in third person point of view, and I wish for you do to that as well.

I am a sucker for romance lately, slice of life, etc.

Tell me if you lost interest in our role play, and I will do the same with you.

I ask for no one liners as much as possible, but I can work with them. Avoid them as much as possible. I do like paragraphs and I do type at least a minimum of two. I never ask for novel like posts, but they are welcomed.

I match the quality of posts that my partners give me. Ex. You give me a one liner, I give one back to you. You give me a couple paragraphs with detailed writing, I give the same to you. Don't expect me to give you juicy posts if you don't give them in return. With that said, I don't turn down anyone.

Communicate with me if you are going to absent for a bit. I am an understanding person if you are open to me. OOC chatter is not a must, but welcomed.

When it comes to fandoms I am open to canon and original character pairings, and I do double. I would like for the same.

I do prefer playing female, but I am not opposed to being male in original pairings.

No anime images. I like real people, also if you use a well known person for your face then I can make cute gifs for couples (it's worth it).

I do PM, threads, and Discord.

If you are interested, please PM me.
* highly interested
bold is the role I want to play
italics means that I have a slight idea or plot
strike means that I have too many of these already, or I am not interested in them right now but can be later
(characters) are the canon characters you can pick from

Fandoms
*Lord of the Rings (Haldir, Aragorn, Legolas)
*Harry Potter (Draco Malfoy, Severus Snape)
*Marauders (Sirius Black, Remus Lupin)
*Marvel Cinematic Universe (Steve Rogers, Bucky Barnes, Loki Laufeyson, Thor Odinson, Tony Stark, T'Challa)
*Stranger Things (Billy Hargrove, Steve Harrington)
*Stranger Things AU (Billy Hargrove, Steve Harrington)
The Greatest Showman (Phillip Carlyle)
The Office (Jim Halpert, Michael Scott)
Vampire Diaries (Damon Salvatore, Stefan Salvatore, Klaus Mikaelson, Elijah Mikaelson)
Pirates of the Caribbean (Jack Sparrow, James Norrington)

Pairings
Bad Boy x Good Girl
*Boss x Secretary
Celebrity x Fan (real or made up)
Real: Tom Hiddleston, Chris Evans, Chris Hemsworth, Zac Efron
​
*Client x Escort
Kidnapper x Kidnapped
*Older Man x Younger Girl
*Sugar Daddy x Sugar Baby
*Spy x Target
Teacher x Student

Time Periods
1920s
*Jazz Singer x Mobster
Mobster x Mob Boss' Daughter
*Mobster x Opposing Mob Boss' Wife/Daughter​
1940s - WWII
Last edited: