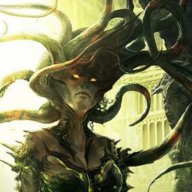 Returned from the Void
Original poster
Invitation Status

Looking for partners
Posting Speed

One post per day
1-3 posts per week
One post per week
Writing Levels

Intermediate
Adept
Advanced
Preferred Character Gender

No Preferences
Genres

Urban Fantasy, High Fantasy, Epic Quest, Sci-Fi, Time Travel and World Hopping, Steampunk, Action/Adventure, Modern Drama, Mystery, Slice of Life, Romance, and many more.

A roleplay between Vio and Minibit

Trigger warnings: Drug use, suicide, violence, dark themes
9:00 a.m.
Trevor's grey eyes snapped open. The sun was up, but the chill of the dawn still lingered, cooling the air in his room to icy levels with every gust of wind through the open window. He'd fallen asleep on top of his covers, and his pale skin was covered in goosebumps, his mouth felt dry; his lips cracked and peeling and a fuzz covered his tongue.
He sniffed, and pulled himself upright. It felt like any other day, he observed, licking his lips in a vain impulse to refresh them. He had had a vague notion that today would be different. The way the end-space of a game board is always a different colour than those on the way.
It was almost enough to dampen his resolve, this day being the same as all the endless days before and doubtlessly after it. Almost.
His hair fell forward, dangling almost over his eyes as he shook the fog from his vision. Most of it. It would never all be gone, he knew that. Well, not as long as he was alive, which was what passed for 'never' in mortal terms. Bit selfish, when one thought about it.
There were some clothes laid out at the foot of his bed. He'd got them ready the night before. All clean; he'd made sure. It felt right, for it to be all clean clothes today. Appropriate. Washed-out blue jeans and a green tee shirt. A big black hoodie that fit him once before he dropped two classes below a healthy body weight. Now it hung off him like a shroud, casting an extra shadow on the dark circled face staring back from his bedroom mirror.
He'd come very near to punching that mirror, it seemed like forever ago. But it didn't matter; he could smash the mirror, he could cut his fists to ribbons and bash his bony face in it, it wouldn't change a damn thing. He could throw the mirror out the window, watch it sail through the air down to the lawn and shatter over the neighbours damn dog while it whimpered and bled on the grass. Time would move on in its endless ocean, and he would continue to float along over it, sliding through and over everything without really touching it, like a fog.
He blinked away from the mirror, opened the door. Down the hall, Nana was puttering about. He took the hallway in shuffling steps, and paused at the end until he heard the front door's latch click and the screen snap shut over it before he entered the kitchen.
He figured he oughta give his Nan a proper goodbye, but they hadn't exchanged words in ages and he didn't want to blow the whole operation by tipping her off.
He grabbed a box of cereal out of the cupboard. He guessed he must have grabbed the bowl, too. He didn't remember doing it. He didn't remember doing a lot of things, these days; so much of it was just routine, robotic moments ingrained in his fingers that didn't even register in his brain anymore.
He took the cereal over to the kitchen table, and sat on the opposite side to the window, looking out of it.
Nana's minivan hummed to life and gradually faded out as she drove it down the street, accompanied by the yapping of the neighbour's terrier. That dog barked at everything.
The cereal crunched between his teeth, a soft percussion section to the slowly layering noises of the neighbourhood coming to life. It was supposed to taste like fruit. It didn't.
Nana would be back in a few hours, he mused, watching drops of milk splash off of the spoon. He'd have to make sure to be back in his room by then. She'd be home a while between coming back from church and leaving for bingo. His plan involved doing It while she was gone, but now he wasn't sure. Maybe it'd be better while she was home.
No, if he messed it up and she was home, there was every chance she'd get him to a hospital and he'd survive. If he messed it up home alone, the worst case scenario was that he would bleed out instead of dying immediately of a hole in the brain.
He could live with that.
He chuckled dryly at his own irony, and glanced at the clock ticking its dreary way through the hours. The space between now and when Nana got back wasn't time enough, he'd wait til she came and left again. He could get ready, though. He guessed there was more to dying than figuring out what to wear.
Goodbyes were important, he supposed. If he wasn't going to give even his Nan a proper one in person, he guessed he could write some notes. Yeah, notes. Not e-mails or texts, those were too fast. He'd have a bunch of writing to do, and he didn't need anyone coming to find out the reasoning behind one message before he was done writing the rest of them. He had paper in his room, wasn't like he'd be using it for anything else.
He put his bowl in the sink and rinsed it out. Any other day he'd have left it dirty for the milk to sour and the cereal to stick to the porcelain like grainy glue. But he supposed Nana would have enough to deal with without the extra dishes.
He felt a little bad about Nan, he really did, but she'd get by. She'd survived worse - well, comparable. Besides, overall it would be a relief; he guessed at the very least she'd get over a good part of her grief once she noticed how money stopped slipping out of her savings account like water through a sieve.
He closed the bedroom door behind him, but didn't bother locking it. He'd decided on the way from the kitchen that he wanted to shower before he did it, so he'd be leaving the room at least one more time.
He sat down heavily - as heavily as a nearly twenty-pounds-underweight kid could manage - at his desk, and pulled out a plain spiral notebook. It'd do. He felt like he should be writing on special stationery, but he didn't have any and going to the store to get some seemed a bit excessive. Besides, it was what he wrote that counted, right?
He glanced aside, at the ipod sitting docked in its speakers, the green battery icon slowly filling and emptying in a continuous loop. Music couldn't hurt.
The strums of an acoustic guitar floated through the speakers and filled the room as he found a pen and tapped it against the paper.
How did one start a note like this, anyway? His last chance to speak to anyone, to tell them what was inside his heart, his head all this time; what were the right words to use?
One by one, they came to him. Note by note, signed and dated like homework, folded and placed into neat little envelopes with names on them, stacked on the corner of the desk.
It took most of the day to get done, by the time he was through with it, he really needed a hit.
He'd decided ahead of time that he wanted to go out on a high note, quite literally. He'd been saving his last line for today, and speaking as an addict, he considered this his last great accomplishment. The last hit was a ritual all its own. He cleared the desk of his letter-writing paraphernalia and cleaned his straw. He always used the same one, and admittedly it was probably pretty gross, but it would never be anything but golden in his eyes; the implement that scattered the fog his atoms became between highs, and reformed him into a person with shape and form and feeling again.
It burned in his nose, like a shot straight to the bottom of his brain, and spreading upward like electricity.
His heart raced, his breathing felt rapid like a hummingbird, and stars exploded across his vision.
For a second he wondered if it had been too much, and he leaned forward, pinching his nose; it felt like it was bleeding. It did sometimes, these days; out of nowhere occasionally, but almost always after a line. He stood up, vaguely aware of the squeak his chair made pushing it back, and paced the room. The high crackled through his bones - would have electrified his muscles but he was pretty sure he didn't have any of those anymore. How weird was that? He was basically just a skeleton. An electrical skeleton in skin.
I should shower now
The thought popped into his head like a bubble in a river; foaming with a thousand others as the rest of his brain crashed around it
I should shower now while sensations mean something
He snatched his towel off the back of the door and marched to the bathroom, turning the tap on without really looking at the temperature. He watched his reflection in the glass until it was too foggy to see any more.
Good. His reflection scared him a bit, sometimes. It was too skinny, and his cheeks and eyes were marked with dark circles that had a worrying gray tone to them. His eyes seemed bigger too, and not in a nice way. They stared out from beneath his hair like lost lamps.
The water was too hot; it sizzled over his skin like lava, and he turned his face up to it, holding a hand up. He watched the skin slowly abandon its grayish-pink shade in favour of a more alarming red.
He wondered if it would hurt.
He wondered if he'd forgotten any notes.
He wondered if it was really this simple all along.
He wondered when they'd find him
He wondered who Gran would call. The ambulance? He'd be pretty obviously past their services by the time she got home.
He wondered about the mess.
His blood would be everywhere; bits of his brain and skull too, probably. He'd chosen the gun specifically to accomodate an explosive round; his brain would be soup as soon as the trigger was pulled. Lumpy soup. It'd be a lousy thing to walk in on.
Belatedly, it occurred to him that she might not walk in on it at all.
His going to bed early and remaining quiet until dawn was not unusual; in fact for him to stay in his room until well past tea was not strange in the least. He might be very smelly and staining the whole damn floor by the time she had reason to try coming into his room.
If she heard a shot, she'd come right away, but he'd have to get it right; he couldn't afford to make it to the hospital; it was already taking all day to psych up for one try. One try was all he'd get, and it was all he needed.
So then, before she left for Bingo.
Trevor realized he was shivering, and turned the tap off. The water dribbled down noisily off the shower head, and he groped around outside the curtain for a towel. He put his clothes back on with his hair still wet, and returned to his room.
Well, that put a time limit on it. She left at around six, it was already three.
The music he'd put on earlier was still playing.
Today is gonna be the day that they're gonna throw it back to you
By now, you should've somehow realized what you've gotta do
He inhaled slowly, feeling the breath inside his lungs before he exhaled it past his dry lips, and licked them again in vain.
It was in the dresser drawer, and felt heavy in his hand, gleaming somberly in the afternoon light.
He decided to sit on his bed. If he sat at the desk, it might get on the letters and ruin them, and he wasn't sure he could keep his feet steady enough to do it standing.
He thought he'd have to convince himself; he heard about people psyching themselves up; listening to angry music, talking to themselves, enumerating their failures and dysfunctions to amp up despair to an appropriate level. He wondered that he didn't feel compelled to do any of that. His hand was steady, his breathing as regular as it possibly could be on the tail end of a respectable high. He'd be coming down soon; it was lasting less and less time these days.
Swallowing, he looked around the room. It was relatively clean; he had dirty clothes but they were in the bin. There was dust on his desk and dresser but the stuff on them was in order. His bed was a mess but who made their bed, anyway? Was anyone going to come and see his body on the messy bed, his brains staining the pillows and think "Oh, of course he offed himself, look how messy his bed was"? Nope. Nobody would give a shit.
He turned it over in his hand, wondering about angle. He'd read a bit on the subject, opinions seemed to diverge on whether the shot was better from the temple or the back of the throat. Trevor wasn't dumb enough to think dignity counted for squat in either case, he just needed it to be done in one go. Especially if he was going to do it within the next few hours, while Nan was still in the house and could know right away before he became a smelly, decomposing corpse that could get her sick or something.
He'd heard that shooting from the throat was hard to aim; you could aim too low and end up just shooting your spinal cord, ending up paralyzed.
On the other hand, it was hard to tell from the temple, too; depending on the bullet he could blow a hole straight through his brain, and it'd hurt like hell but if he didn't bleed out his brain would work around the missing tissue. Brains were cool like that. He'd gotten an explosive round; it should be soup, but he couldn't exactly afford a do-over, and it wasn't the sort of thing that tested easily.
He tested it in his mouth first; the barrel tasted metallic and vaguely oily. He tested the maneuverability, aiming toward the roof of his mouth and imagining an vector line; straight through the middle, or should it be toward the back?
Funny thing about suicide; nobody good at it was around to advise those who followed.
He licked his dry lips again as he removed the gun and placed it against his temple instead.
Yeah, that felt right.
It was easy to figure out a position, he thought, settling on the temple position as the barrel fit with an almost comfortable weight in the small indentation between his ear and eyebrow, where the bone felt thin and soft and where the round would explode from the centre-side of his brain, blowing bits of metal and bone through his grey matter until it was soup.
He closed his eyes, the instrument sounded loud as he cocked it; the revolving chamber right next to his ear. The gun was an antique; it had been his grandfather's. He learned how to load it on the internet. He wondered if Nana realized how long it'd been missing.
He exhaled, slowly; everything seemed to slow down. All he could hear was the buzzing live-wires of his brain, the whisper of breath through his throat and past his lips. His free hand on the bedspread; steadying him for the moment, but it'd be useless once the shot fired; he'd drop like a sack of potatoes. He wondered which direction; probably left, away from the gun.
He closed his eyes and swallowed past the dizziness. So this was the way it ended; peacefully, prepared for, orderly. Who'd have figured this was the thing he got to avoid screwing up?
'Go me.' he thought
He'd always had a weird combination of detachment and hyper-awareness during a high, and even as it started to fade, he felt critically aware of the movement of each individual muscle as his shoulders tensed instinctively for impact, his eyelids stayed shut, but not squeezed, and pressure began its intricate chain reaction through the muscles of his right forefinger on the trigger.
Last edited by a moderator: