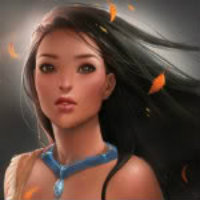 Daughter of the Villiage Chief
Original poster
Posting Speed

Multiple posts per day
1-3 posts per day
One post per day
1-3 posts per week
One post per week
Writing Levels

Intermediate
Adept
Advanced
Adaptable
Preferred Character Gender

Female
Genres

Fantasy, modern, realistic, mystery, horror
*FOR THIS RP, I ONLY NEED YOUR CHARACTER'S FIRST AND LAST NAME AND AGE (16-21). YOU CAN GIVE A PICTURE AND MORE INFO IF YOU WANT.*

So, this rp is based off the movie Vile. You don't have to know about the movie to play, it will just give you a better understanding of the plot if you've seen it. I also don't want to copy it, so feel free to add some plot twists.

RULES
1) Please keep your grammar under control.
2) Please do not give something that doesn't further the rp, unless your character is alone or something of the sort. If it's a one liner, but furthers the rp, go for it, though I don't recommend you use them too much.
3) Sex scenes should be played out in PM if you're going to play it out.
4) Please be aware your character may die in the process of this rp. If you kill a character, make sure you have permission. However, say I add to the rp by having toxic gas that can kill you, I won't ask because it's a part of the rp. So be prepared. :) Lol.
5) You can have more than one character, but please don't make them be involved with each other as in having multiple scenes between just them two. Interact with others! :)

--------------------

Katherine "Kat, Kit, Kitty" Frame
Age 16
Long caramel colored hair, blue eyes.
Proper teenager as far as behavior goes, though her demeanor can break if she snaps. She can be precautious and snobby at times, but is nice once you get to know her.

##

Kat's eyes gently opened. At first her vision was a bit blurry, but it suddenly became very clear. She quickly got up from the carpeted floor and dusted herself off, scrunching her nose.

"Ew, ew ew ew! Germs, so much germs."

She looked up and saw others in the room- a living room, it seemed. The carpet was a light tan as well as the walls, a ceiling fan spinning above them, and furniture against the walls like any normal house, and there was a flat screen TV mounted on the wooden walls. Mostly everyone was awake, while a couple people were asleep. One guy was asleep on the couch. Pig. Leaving her on the floor.
Wait a minute- who were they??

"Who are you guys, and why did you put me on the crummy floor?" There was snob in her voice.
"Why did you bring me here?! I'll call the police!"

Little did she know all of their cellular devices were missing.

Kit brought her hand to her neck to feel black metal lined with leather. Everyone else was wearing one too.

"What, the heck, is this?" She closed her eyes and took a deep breath, before raising her voice.
"I swear to God I'll call the police!"
Some hostages already had more information than others, being awake longer. But it was only common knowledge.
Such as, they've been possibly kidnapped, and they didn't know where they were. They were in a fully furnished house, liked they rented a home to stay in.
Last edited: