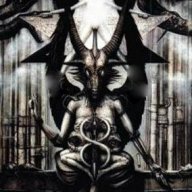 Certified Subdomain
Original poster
LURKER MEMBER
MYTHICAL MEMBER
Posting Speed

Speed of Light
Writing Levels

Douche
Preferred Character Gender

No Preferences
I don't want this to be a flame war, but a serious discussion.
We older members are confused by you newbies.

We want to know why you all act in a certain way. I mean no offence, and I don't want to over-generalize, but there is a definite stereotype developing.
The stereotype involves things like hugging, petting, pretending to be animals, being cute, being lazy and exhibiting no creativity beyond tired Japanese cliches.

I know many of you will take offence at this. But I'm afraid that's the stereotype that's threatening to develop.
In the older days, everyone seemed to have distinct personalites - Paorou with his comics, Torsty and Darkness with their weird jokes, Palonis with his cynicism, JackShade with his dramatic flair, WMD with his Warhammer zeal, and so forth.
So what I want to know is, are the older members just seeing it wrong? Are we simply blind to your diverse personalites? Were we all the same when we first joined Iwaku?

Or is it something more - something cultural or generational that is making you all conform to this pattern of behaviour?
Like I said, I don't intend to offend or cause arguments. I'm just curious about the patterns I'm seeing.
*hides in his bunker* <_< >_>