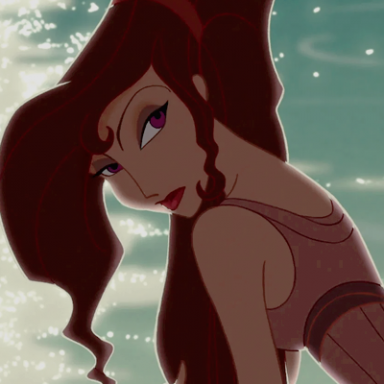 chaotic mess
Original poster
Invitation Status

Look for groups, Looking for partners
Posting Speed

One post per day, Multiple posts per week, 1-3 posts per week
Online Availability

I babysit, so my activity is sporadic, but I will let you know when I will not be avaliable.
Writing Levels

Adept, Advanced, Adaptable
Preferred Character Gender

Female, Nonbinary, Transgender, Primarily Prefer Female


Samoan
CICILY
20 - BARISTA - CAPRICORN
GENERAL:
the more that you say, the less i know
BIRTH NAME
. cicily winona atherton
-
meaning.
variant of sicily, island in the mediterranean | "firstborn daughter" | "from the town by a spring"
-
nicknames.
cissy, winnie, nona
AGE.
twenty years old
-
date of birth.
january first
- zodiac.
capricorn
GENDER IDENTITY.
cis female
-
pronouns.
feminine + she, her, her's
BIRTHPLACE.
rome, georgia
PHYSICAL: wherever you stray, i follow
FACECLAIM.
scarlett leithold
HEIGHT.
cissy stands at a mere 4'11. she stopped growing early in middle school. her height can be both her a strength and weakness. she can slip in and out of places and can disappear within a crowd easily. however, it can also make it easy for her to become overpowered physically. she tends to alter her height by wearing heels to make her appear taller.
BODY TYPE.
slender and willowy, cissy is undeniably feminine. she has a bit of a pear shape to her, with a smaller upper body and wider lower body. while she is much more flat chested than she would like, she has more 'maternal hips', as her mother often called them.
HAIR.
her hair is soft and almost feather-like in the way it tends to plume out. her hair can become easily messy when ruffled or from laying down. her hair is very light blonde, never been touched by a single drop of hair dye. her hair falls down to her waist in thick beach waves.
EYES.
grey-green with a more blueish tint towards the iris.
PIERCINGS.
double lobes in her ears.
TATTOOS.
none currently.
SCARS.
a few small ones that she doesn't talk about.
SCENT.
peach and coconut
RELATIONS: i'm begging for you to take my hand
PARENTS.
margot atherton
&
taylor atherton
-
cissy has a very strained relationship with her parents. when she refused to be controlled by her father for the rest of her life and be with a man she truly loved, he disowned her. taylor forbade the family from reaching out to the outcast atherton daughter. margot, being the trophy wife that she was, didn't argue with her husband.
SIBLINGS.
hyland atherton-rogers
- 29 |
rossi atherton
- 25 |
dorthea atherton
- 22 |
harlow atherton
- 16
- cissy doesn't talk to any of her siblings for the same reason she doesn't talk to her mother.
CHILDREN.
none currently
EXES.
colin ford
LOVER.

HEADCANONS: wreck my plans, that's my man
-
pink is her aesthetic
- major teddy bear
- one of the most cuddly people on the planet
- reality tv is her shit
- knows what she wants and will certainly go after it.
- can't dance for shit, but she'll definitely try
- diamonds are a girl's best friend
- not a single drop of alcohol has touched her lips
- very irresponsible with money
- easily scared
- still trying to figure out life
- doesn't get mad often, but when she does, she's hell fire
- refuses to watch horror movies
- major coffee addict
- despite how she dresses, she prefers the country to the city
- clingy af
- needs attention 24/7
- a ball of burning sunshine
- isn't very good at taking care of herself
- she refuses to swear, so when she does, you know you've screwed up
- will more than likely have a swear jar somewhere in her house
- no sense of direction
- can't stand when people are angry at her
- believes in the pinky promise
- easily flustered
- snores when she sleeps
- looooves children. will hold them at any given chance
- terrified of all dogs, even small ones
- can be a bit of a sarcastic asshole on her bad days
- can never tell hen people are flirting with her
- always wears strawberry chapstick. she will never buy any other kind
- competitive af
- will never accept being the second option
- picks out m & m's from trail mix bc she doesn't like them
- she still has a 'georgian' accent
some little history facts:
➜ she was born in rome, georgia but she grew up in cali most of her life before her family moved back to georgia when she was thirteen
➜ her father is a movie director and her mother is a country singer. when she was sixteen, cissy actually wrote most of the songs on her mother's album
thorns and roses
, one of the songs being
meet me in sicily
, which was featured in one of her father's films.
➜ she grew up with fours sisters, but was close to none of them. they all actually hated each other.
➜ there was a cheating scandal in her family when she was fourteen where her father cheated on her mother with an actress.
➜ primarily raised by a nanny. for the first few years of her life, she associated the nanny with her mom.
made by zenith
Last edited: