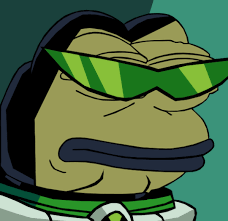 Whatever, Bullfrag is awesome.
Original poster
FOLKLORE MEMBER
Posting Speed

1-3 posts per day
Writing Levels

Intermediate
Preferred Character Gender

Male
Female
Genres

Fantasy, Superheroics, Slice-of-Life, Anime, a fair deal of fandom...
Gee, what's with everyone and Pokemon today and yesterday? Did the new Zygarde stuff do this? Zygarde why did you do this? I thought you were my friend. Aaanyways, let's move on with this idea.

To start off with, the concept revolves around five clans/tribes/legions/youknowwhat

The Hoshizora Clan - one with the skies
The Aquos Legion - one with the oceans
The Terra Tribe - one with the earth
Black Forest - a frightening, eerie place
Hattori Village - mind, body, soul.

The rivalry between these tribes have existed for many mellenia, and their existence lives on to modern day [Insert Region Name Here].


I have two ideas that will be stated down soon...