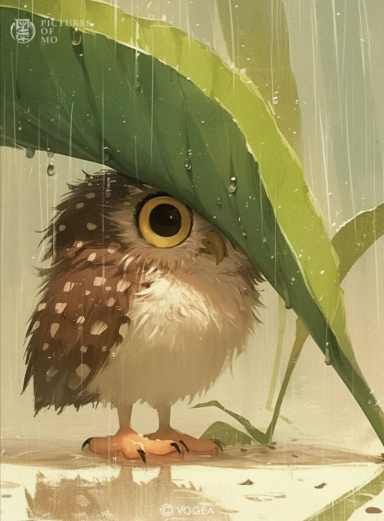 CHRISTMAS OWLMOM
Original poster
ADMINISTRATOR
MYTHICAL MEMBER
Invitation Status

Looking for partners
Posting Speed

1-3 posts per week
Slow As Molasses
Online Availability

10AM - 10PM Daily
Writing Levels

Adaptable
Preferred Character Gender

Female
We don't like Iwaku to be down for toooo long, because we all get bored. >:[ So even though not ALL of out updates are finished, all the IMPORTANT onces are... at least to the point where we can opne. 8D
THE NEW THINGS:
THE NEW ROLEPLAY SETUP
You might have seen this used before on our sister site, RPNation! Now when you create a roleplay, it makes you a handy little information page complete with useful tabs for organizing your information and a couple places to add links to your additional threads. It will automatically create ONE thread for you: In Groups and Chat RPs it'll be an OOC thread. In the One on Ones it will be an In Character thread.
We have created a new simple prefix set so you can sort roleplays by which ones are open signups, closed signups, jump in roleplays, and private.
A new TAGS system is in place we premade tags. ALL of Genre prefixes are in there, plus the Content Ratings AND Post Expectations! Which means now (if people make sure to add all the appropriate tags) you can search roleplays by all of these things! YAY!
The Jump In forum has been removed and now you can just create a jump in within any of the categories using the two jump in tags: BIO AND JUMP IN, and NO BIO REQUIRED.
One On Ones have a prefix called "FIRST RESPONSE" meaning, the first person to reply to that rp gets it!
BUT ALL OTHER ONE ON ONE AND PARTNER SEARCH REQUESTS NOW GO IN THE NEW ROLEPLAY SEARCH SECTION.
Here is an EXAMPLE ROLEPLAY for you!
https://www.iwakuroleplay.com/roleplays/girrafic-park-an-example-roleplay.1225/
THE NEW ROLEPLAY SEARCH SECTION
We had a LOT of issues with people trying to search for partners, players, where to advertise etc. So dDue to popular demand, we have changed our roleplay search forums! We now have separate areas for Group RP Ads, Seeking Invites, Seeking Partners, and incluuuuding areas for Libertine advertising!
PROFILE & ROLEPLAY RESUME UPDATES
The roleplay resume is no longer in a separate tab. It is now under the "Information" tab. All of it's options have been moved to "Personal Details". This was the FIRST STEP in our Resume updates, unfortunately those are not finished yet. So the resume on your profile currently looks SQUISHED and some of the new things people have requested in our Resume thread have not been updated/added yet.
What IS added? PROFILE TAGS. O___O You can tag yourself with all of the genres you love, your posting expectation levels, content ratings if you like, AND MORE LATER. We haven't fully figured out what tags can be added there, as this was an unexpected and awesome addition that came with our updates!
THE UPDATED CONTENT SECTION
As time goes by a forum has to adapt and evolve! And in this case it meant saying good by to the overly complicated organizing of our Institute, Worldbuilding and Museum sections. We've condensed everything in to 8 categories we feel are important and useful for our members. Things might be a little messy and out of place in there, so feel free to use the Thread Moderation form if you need something moved!
ALL OF THAT OTHER STUFF
- Some styles might seem a little
off
.
- Prefixes in the non-rp forums might be a little screwy!
- Uuuh...
THERE ARE OTHER THINGS. I CAN'T REMEMBER WHAT THEY ARE. SO SCREW IT, WE'RE OPENING THE FORUMS NOW AND WE'LL FIGURE IT OUT WHEN YOU BREAK STUFF. O___O
THE END.