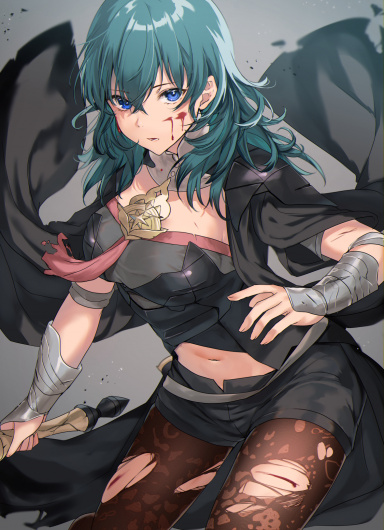 The Times They Are-a Changin'
Original poster
Posting Speed

Speed of Light, Multiple posts per day, 1-3 posts per day, Slow As Molasses
Online Availability

Roughly 9:30 AM-2:30 AM (CST)
Writing Levels

Give-No-Fucks, Intermediate, Advanced, Adaptable
Preferred Character Gender

Male, Female
Genres

Fantasy, Sci-Fi, Alt History, Anything really. It honestly depends on how I'm feeling. I am always up for a good, solid Cyberpunk RP. I'm also up for Crossover RPs.

This would be an RP set in the Xenoblade 2 world. You don't need to know anything about it to participate, though!
For some backstory on what Xenoblade Chronicles 2 is, it's set in a world where humanity once lived on The World Tree with their creator who cast them down after some great sin. But, he had mercy so he gave humanity giant beasts that range from boat sized to continent sized to carry humanity and build our homes on. Several empires have formed and are at war. Blades are powerful beings summoned from "Core Crystals" who channel power into their weapons through a force called ether. Their masters are called Drivers; when a Driver dies, their Blade reverts to a Core Crystal and lose their memory when another Driver awakens them. Drivers wield Blades and become more powerful.
Everyone would make a blade and a driver, however, people would need to trade off blades and drivers so that you are not stuck with your custom blade. Also, all blades in this RP must be cute girls, because of course.
I'm still working on a plot, but I'm just curious about who has interest.
Canon Blades will also be allowed!
​
Last edited: