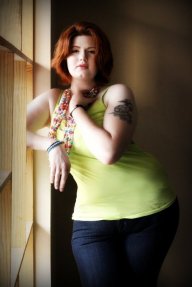 Crane of the Unseelie Court
Original poster
LURKER MEMBER
FOLKLORE MEMBER
Invitation Status
Posting Speed

Multiple posts per day
1-3 posts per day
One post per day
Writing Levels

Intermediate
Adept
Advanced
Prestige
Adaptable
Preferred Character Gender

Primarily Prefer Female
Genres

Fantasy, Magical, Horror, Romance
The X-Men are mutants, a subspecies of humans who are born with superhuman abilities. The X-Men fight for peace and equality between normal humans and mutants in a world where antimutant bigotry is fierce and widespread. They are led by Charles Xavier, also known as Professor X, a powerful mutant telepath who can control and read minds. Their archenemy is Magneto, a powerful mutant with the ability to generate and control magnetic fields. Professor X and Magneto have opposing views and philosophies regarding the relationship between mutants and humans. While Professor X works towards peace and understanding between mutants and humans, Magneto views humans as a threat and believes in taking an aggressive approach against them, though he has found himself working alongside the X-Men from time to time.
Professor X is the founder of Xavier's School for Gifted Youngsters at a location commonly called the X-Mansion, which recruits mutants from around the world. Located in Westchester County, New York, the X-Mansion is the home and training site of the X-Men. The founding five members of the X-Men are Angel (Archangel), Beast, Cyclops, Iceman, and Marvel Girl (Jean Grey); Professor X and Magneto also make their first appearances in The X-Men #1. Since then, dozens of mutants from various countries and diverse backgrounds have held membership as X-Men.
Fill out a character sheet and send it to me in a convo. From there I'll approve it and post it in the cast list.

Don't play unassigned characters without approval.

Don't play other players characters.
Character Sheet
Code Name:
Name:
Age:
Gender:
Affiliation:
Appearance:
Power(s):
History:
Please note if you are applying for a character that is open make sure you detail the history.

If there is a particular character you want to play and they are not listed in the cast list let me know and write up a bio.
X-Men
Professor X
Angel/Archangel
Beast
Cyclops
Iceman
Marvel Girl/Jean Grey/Phoenix - @Almalthia
Storm
Wolverine
Rogue - @Angel Evans
Gambit
Emma Frost
Nightcrawler
Shadow Cat
Colossus
Brotherhood Of Mutants
Magneto
Mystique
Quicksilver - @Cybermoon
Scarlet Witch
Toad
Mastermind
Sabertooth
Juggernaut
Boom Boom
Copycat
Havok
Pyro
Blob
Avalanche
Destiny
Last edited: