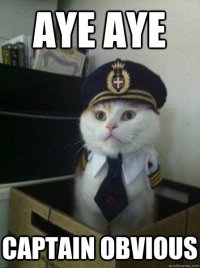 Edgebaron
Original poster
Posting Speed

1-3 posts per day
One post per day
1-3 posts per week
Online Availability

All day 'er day .. jk I sleep ... I'm doing research now so I'm online a lot and check here periodically
Writing Levels

Intermediate
Adept
Advanced
Prestige
Douche
Adaptable
Preferred Character Gender

Male
Female
Primarily Prefer Male
​


Before I flesh out this RP any further, I thought I'd see which of these two sounds most appealing.
(A)

Original characters

and/or

legacy characters


or
(B)

Canon characters

I'm willing to blend the two, but I think it might be more interesting if we go either totally canon or totally original (let me know your thoughts if you're interested anyway).

Regarding canon characters

, there is of course lots of lee-way for you to make the character your own and diverge from the types of roles/stories they may encounter in the canon universe (e.g. make a villain decide to be one of the good guys, tweak what sort of goals/aspirations the character would have. Considering that characters might be "de-aged" for you to use them, you can of course erase events from their "older" canon escapades and re-write their future, only using aspects of their origin story).

Since going full canon can limit the scope of heroes available to players I've actually decided that

non-mutant characters from the Marvel universe can also be included,

e.g. taking an Inhumans character but instead of being Inhuman and discovering their powers after the Terrigen bomb dropped, they are mutants whose powers manifest spontaneously. The Hulk is another example of a

non-Mutant whose power could fit in pretty well with an X-Men story

, you get the gist. If you're unsure or have any questions about which characters can/can't work or how you could adapt a character, just ask!


Regarding timetables/classes

... I've yet to see a school scenario RP where going to class and having lessons ... actually works. So SCREW THAT, we're all here for the drama. If you want something to go down in class between characters, make it happen, but this RP won't operate on a class-by-class schedule. Characters largely dictate when and where their story takes place, the school campus is just the backdrop so I won't be pushing Cyclops into calculus after 3 IC posts because he HAS to be there RIGHT NOW! (Go where you will, NPC a class and invite other players in if you need a classroom).

Although there aren't classes IC, there are teachers! The Institute (whether canon or not, we HAVE to call it Xaviers guys, cmon), is

less a "high school" but more a centre of learning

. No SAT/A-Level exams, no pen and paper tests, the teachers are approachable and classes are more informal. I say this because

players can play teachers and students,

if you want to play a student or a teacher, chances are you'll interact with both kinds of characters and not necessarily in a "Yessir, Yes Ma'am" fashion.

Bearing in mind some teachers might be considerably younger (20's) and the student body is closer to

college age rather than teens/pre-teens,

it is even possible for a student/teacher relationship (although considerably less creepy than a high school teacher hooking up with an underage student ...

gross

).

I know this might turn some players off but ... whiney teenagers annoy me enough IRL ... so I hope we can chill with some slightly aged up/more matured characters in a college setting rather than high school.

Anyway, thats a scratch on the surface really. I don't want to build up too much more unless there is some interest, so shoot forth your thoughts!!! If this gets to an OOC stage at any point, I will of course flesh out more ideas such as a common enemy or event that could affect the school (unless you would rather the RP stays sandboxy and we just throw a bunch of young adults (and maybe older adults) together and see what happens).

To Summarise:
Mutant school.
Older HS/College-age students.
Some younger "teachers"/mentors.
Crazy powers and fun.
Drama.
Questions I want you to answer!!! (pop quiz!!! lol I'm kidding)
Multiple chars per player are allowed (and encouraged, I find smaller groups with lots of characters easier to manage than larger groups of players). Will you be interested in multiple chars? Will you play a student? a teacher? both? Several? Already have some ideas? Lemme hear 'em!
Canon or non-canon characters?
What "level" RP would be most appropriate in your opinion? (Casual/intermediate or very detailed/advanced.)
Sandbox or would you rather specific goals?
Hey I'm curious, who's your fave X-Men or Marvel Hero and ... Le Why? (I like Rogue and Gambit <3 but I have a soft spot for starcrossed lovers LOL)