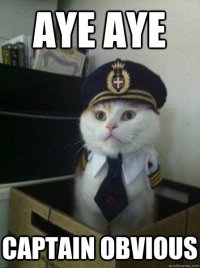 Edgebaron
Original poster
Posting Speed

1-3 posts per day
One post per day
1-3 posts per week
Online Availability

All day 'er day .. jk I sleep ... I'm doing research now so I'm online a lot and check here periodically
Writing Levels

Intermediate
Adept
Advanced
Prestige
Douche
Adaptable
Preferred Character Gender

Male
Female
Primarily Prefer Male

IC UP HERE
OPEN SIGNUPS - Xavier's Institute IC
Hello and welcome ... so, you're a mutant ... that's a thing in your life now. Hopefully your mutant powers didn't cause any civilian casualties when they made their presence known, but lets move on, you're safe now because you're a student enrolled in the famed Xavier's Institute for the Gifted ... a school for mutants.
Professor X is gone but his legacy is far from forgotten, he lives on in the classrooms and halls and lush campus grounds. His work has ... well, it's a lie to say mutants are an everyday part of life to the "normies", BUT three other campuses have cropped up across North America and now London and Paris also have their own mutant academies. Although off-campus might not be safe, mutants are carving out their own little sanctuaries, and now, you're a part of the original New York school.
The school is a free for all, but there ARE a few rules for students, don't worry, they're pretty reasonable.
1. No drinking in the dorms or classrooms (there's a bar just off campus that's pretty mutant friendly. If you're of age, go there!)
2. Testing new or unstable powers should be confined to designated training areas, or in non-designated spaces should only take place under strict supervision from a suitable mentor from the teaching staff.
3. This isn't an ordinary school ... there are no ordinary lessons, study what you like, ask questions, do what suits you and the staff will help. The teachers and students aren't ordinary, this is less of a school and more a locus of learning. Students can be older, teachers younger and everyone is encouraged to learn.
4. Non-mutants aren't allowed on campus unless they are registered. Registration slips can be found in the front office, please allow 24 hours notice, exceptions may be considered for emergencies.
5. Telepathic mutants are encouraged NOT to use their powers on other students without their knowledge or consent, failing to do so with the intent to invade another students privacy can result in punishment from curfews to extra chores.
6. Regarding chores ... students and teachers all share the space, as such, everyone pitches in to keep the school in tip top shape. There is a rota and each student performs a fair number of duties to keep their area and shared areas of the school clean and tidy. Chores are assigned to suit the students range of abilities.
7. No pets.
8. Don't use telepathy to scam the pizza delivery guy out of paying for delivery. If you can't afford it, don't order pizza.
Okay, there's quite a few rules there but hey, they're reasonable right? Anyway, on to the IC drama you can expect to see. This is a sandbox game, so, what happens is up to you HOWEVER ... there's a twist ... Anti-mutant Inhumans want to eliminate mutant-kind. So far their actions have remained entirely political, the school faculty urge students to remain calm and abstain from commenting on this issue, leaving the work to senior delegates. Actions speak louder than words and a branch of Inhumans have already taken action into their own hands. Mutants who have just discovered their powers have turned up dead, before the school could help them. Seasoned mutants who had integrated into human society have been attacked and sought schools or embassies for protection (or have vanished entirely. Dead or hiding, we can't be sure).
(I'm working on this "arc/goal" nestled into the sandbox game so ... let me know if this is pants and you have a better idea).
IC RULES
1. No pingponging (back and forth rapidly between 2 players). Basically let other players play too, don't turn the thread into a 1x1.
2. No one liners. We're going casual to advanced level so ... polished posts are expected.
3. Keep it clean, R-rated stuff goes to the Red Star section. That said, romance is totally allowed and encouraged, even between students and teachers (provided both student and teacher are at the legal age so it isn't gross okay).
4. Cussing is okay but ... don't go overboard, it doesn't make you sound cool it's just irritating.
5. Save the drama for IC, don't be a dick to fellow players.
6. You can kill your characters and can kill other characters but DO NOT DO IT without permission from the other player.
7. In fights, don't be OP okay ... don't GM, don't have stupid crazy infinity power that always beats everyone all the time ... that's stupid ... don't.
8. Regarding powers, feel free to go as crazy as you like, but remember to have a weakness otherwise there's no damn point and your character is BOOOORING.
CHARACTER SHEETS.
I'm not too fussy so feel free to take some creative liberties with this.

Name: [Given name, "Super-name", nicknames etc]
Age: [17 and up ... whiney teenagers in high school stories do my head in ... you want a bunch of teenybopper mutants, go ahead but ... you'll have to make your own thread for that, sorry!]
Sex: [Male, female, other?]
Enrolled: [Student, teacher, staff, other?]
Relationship status: [for drama ... lol, do they have a crush? a sexual preference/sexuality?]

Appearance: [what do they look like? How do they dress? How do they carry themselves?]

Personality: [what are they like? odd mannerisms? Behaviours? etc]

Power: [try to summarise what their power boils down to. Energy projection? Ice generation? Telepathy? what do they do]

Strengths: [skills, advantages of their power, are they optimistic? Because being positive is a good strength too!!!]
Weaknesses: [what AREN'T they good at? What are their powers weak against? What is their stumbling block?]

Bio: A brief background. Who is your character? Where do they come from? How did they discover their power? Why have they come to the academy? What are their goals and aspirations?

Anything else: Maybe you wanna talk about their family ... their hobbies ... that thing that happened when they went on vacation to Tijuana and even though it doesn't add much to this CS you just wanted to let everyone reading this far know about this thing that happened once ... in Tijuana.
GO NUTS!!!
ACCEPTED STUDENTS
A - Z
Ansell Edgar Cordell
Ariel Park/Bubble QT
Eva Marie LaBelle/Wildfire
Gideon Star/Astral/Astro/ Projector
Jack Harris/Savage
Jaime Campos DeVasquez/El Toro
Marvin Balli Cordell/Maelstrom
Megan Lashay Greene
Nicholas Azikiwe
Octavia Delano
Penelope "Penny" Sheppard/Tripswitch
Samuel Josiah Greer/Golden Boy
Shuang Hanvi Cho/Esper
Tasha Stenberg
Tiffany Hardy/Hummingbird
School Staff
CLOSED SIGNUPS - X-Men Institute, OOC
Last edited: