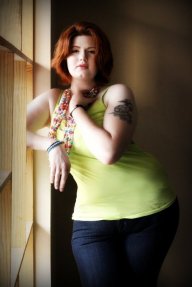 Crane of the Unseelie Court
Original poster
A tall leggy blonde wearing black skin tight leather pants and a black leather bomber jacket stepped away from the black ninja shaking her braid out of her black helmet. Tucking the helmet under her arm she walked up to the steps of the place that was likely to be her next dead end. The email that she had gotten was vague enough "Answers lie here. C. Xavier" below that was this address to here. She and New York hadn't seen each other for about a decade. Her black steel toed boots crunched across the gravel as she approached the last few feet to the steps up to a solid wood door. As she reached out to lift the knocker the door was opened and a male of 5 foot 8 inches sandy blonde hair and bright blue eyes. He smiled and opened the door fully.
"Oh hi. Sorry about that. I was just on my way out."
He looked her up and down.
"Nice...bike by the way. You'll be wanting the Professor who is in his study. You'll find your way...or be told where it is. Name's Bobby."
He held out his hand and she took it.
"Magdalena. Nice to meet you."
"Ditto. See ya 'round."
Bobby headed off with a salute leaving her in the doorway.
Magdalena headed in closing the door and looked around at the front foyer. The room was decorated warmly with a geometric black and white floor runner on wood flooring. The bay window on the right let the mid-morning sunlight play across the stylish wood furniture and couches. The room had a high vaulted white ceiling and open archways that beckoned to the left and right. A staircase could bee seen through the archway on the left. The archway in front lead to a hall way that seemed to split left and right; or it seemed so from where she was standing.
A woman with long white and skin the color of café au late turned the left corner and walked up to her. She was about the height of Magdalena slender and elegant looking. Her blue eyes striking with her complexion.
"Hello. I'm Ororo Munroe and this is Xavier's School for Gifted Youngsters. You must be Magdalena. Professor Xavier has been expecting you. If you would follow me I'd be happy to show you around."
"That sounds excellent."
Magdalena followed Ororo down the call and to the left.
@Cybermoon
@Angel Evans
Last edited: