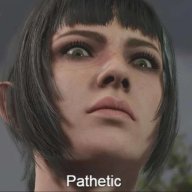 I cast gun!
Original poster
FOLKLORE MEMBER
Invitation Status

Look for groups
Posting Speed

1-3 posts per day
Writing Levels

Advanced
Prestige
Preferred Character Gender

Male
Female

Xavier's Institute for Gifted Youngsters...

For decades, this small, private New York academy and research institute has stood as a bastion for the cause of human-mutant equality. People of all ages come and go on their lifelong journey to control amazing powers resulting from genetic mutations and build a future in which they are understood, accepted, and respected. Though most mutants are there simply to learn in peace, the school harbors an incredible secret.

Beneath the sprawling Dutch mansion lies a high-tech underground complex with a special training room, an aircraft hangar, and an esoteric machine used to locate mutants across the globe. It is here that a handful of Professor Xavier's greatest students and allies congregate to hone their combat skill and embark on dangerous missions against forces that would threaten a more peaceful way of life. They are the X-Men, the original mutant superhero team!



​


Of all the threats the X-Men have battled, few rival En Sabah Nur. Better known as Apocalypse, this immortal ancient warlord aims to usher in an age in which only the fittest survive. In his most recent attempt at world domination, the X-Men managed to banish him from this Earth. For several years, there was nary a sign of the first mutant. Little did they know this was only a temporary abatement precipitating an even greater nightmare...

Unfortunately, a key figure in the X-Men's campaign is now absent—Professor X himself. After an anti-mutant extremist nearly killed Xavier, Empress Lilandra took him light-years from home to receive critical medical treatment among her Shi'ar people. Serving in his place is the heavy-handed Erik Lensherr—Magneto. In the past, Magneto nearly killed several members of the team in his fight for mutant supremacy, leaving many with good reason to fear his power and the ambitions he allegedly cast aside. Without the Professor to guide and protect them, the heroes seem more divided and vulnerable than ever. Equal numbers trust and doubt the former terrorist, while enemies circle them all like wolves.

When frightening visions of a global catastrophe plague Magneto, he calls for the X-Men to investigate. The haunting premonitions herald the return of Apocalypse. When the moment arrives, Apocalypse will exact his revenge and launch his deadliest offensive ever. Backing him is an army of mutants from another Earth serving his every whim. Will the conflicted team be able to set aside their differences and prevent an impending doomsday scenario, or will the house divided fall and be crushed beneath the heel of Apocalypse?

ABOUT THE ROLEPLAY



Hey, all! This roleplay will focus on the titular X-Men following events similar to those of the 1992-96 animated series finale. The Earth on which this takes place is not Earth-616 and is not related to the Marvel Cinematic Universe in any way. This gives you, the collaborator, complete freedom to create an original character OR choose a canon character and take some creative liberties.

I have purposely left the cast nebulous so we can have any roster you like. You may also play an ally of the X-Men or even a "villain", but this RP does not focus on PvP. In fact, some villains may think it wise to stand alongside the X-Men, as Apocalypse's plot involves the subjugation of the entire planet, regardless of whose agenda he foils.

Ideally, we will have enough characters for two storylines running parallel to each other:


The main plot, involving the X-Men investigating Magneto's visions and thwarting Apocalypse's return.
A simpler, semi-sandbox, slice-of-life side story about mutants living in and attending classes at the mansion. Just about anything can happen here!

These stories will weave together at certain points, making it possible for anyone to separate from one group to join the other. Just be ready to collaborate on how and why.



---




RULES




Obviously, all Site rules apply.
Limit Two characters per collaborator. Faceclaims should be drawn, not a photograph.
I require at least one solid paragraph (5-6 sentences) per reply per character, and One post per character per week. You'll be playing a key part in advancing the plot here. Be sure you can handle this.
I am not ghost-friendly. Speak up if you need extra time or must go on hiatus. You're out permanently if you vanish without a trace and I can't Reach you for two consecutive weeks.
Less of a rule and More of a request, but I'd like to see some okay spelling and punctuation. We're all human and English is not everyone's first language, but everyone must be able to read and understand your post.
Just use common sense and don't do anything regrettable just because it's not spelled out here.




TIMELINE



Since we are purposely leaving the timeline nebulous (A great suggestion contributed by @Camleen), we won't have to conform to any specific dates. Also think of this as a more condensed timeline with less need to de-age and resurrect characters. The following timeline has these landmarks, in this chronological order:


Obviously, we start with Magneto and his Brotherhood versus the X-Men. Magneto is ultimately de-aged, but not to a baby.
Xavier assembles a new team to rescue the original one. The team fluctuates from then on, with some members coming and going.
The Sentinel Program is created with Bolivar Trask at the helm.
Apocalypse comes out of the shadows to try and sway the strongest mutants to fight for him. He is defeated and banished with the very tech that gave him part of his power.
The X-Men are drawn into a Shi'ar conflict. They help Lilandra Neramani secure her throne and forge a close alliance with her.
Mystique attempts to assassinate Senator Kelly, but the X-Men rescue him.
Magneto, with his newly augmented powers, fries most of the electronics on Earth in retaliation for the Magneto Protocols. Xavier psychically attacks him, leaving the villain in a catatonic state and unwittingly spawning Onslaught.
The Sentinel program is halted and mutant prison camps on Genosha are shut down. Many Sentinels were still inactive in storage.
Onslaught reactivates the Sentinels and nearly succeeds in wiping out the X-Men, X-Factor, and the Avengers, along with other teams and a large portion of the New York City population.
Magneto recovers from the psychic damage and starts construction of a mutant safe haven on Genosha with the blessing of several international law enforcement organizations. In reality, they just want him to settle down or make a wrong move so they can take more severe action against him.
Xavier is shot and nearly killed with an anti-mutant beam weapon by Henry Peter Gyrich. With his own physical health already poor, the new instability of his power renders him comatose. Magneto boosts Xavier's power to call Lilandra for aid. She takes Xavier with her to receive Shi'ar medical care. Magneto becomes headmaster of the Xavier Institute.




CAST




---




CHARACTER SHEETS



Be sure to remove my parentheticals on your finished sheet!

Name:
Codename:
Age: (No younger than 16, please.)
Gender:
Affiliation:
Canonicity: (Canon or OC?)
Text Color:

Appearance:

Personality:

Abilities:
(Please note:


I'm barring the Phoenix force from use because it has the power to destroy a star and kill billions in one fell swoop.
Most X-Men are trained in some form of martial arts, so feel free to make them an adept hand-to-hand combatant, too.
Also, please ask OOC if you are playing a telepath and wish to read someone's mind or manipulate them!)


Weaknesses: (This includes shortcomings of their powers, physical vulnerabilities, and character flaws that could be detrimental to their safety!)

History: (This does not have to be faithful to any particular timeline, as this is our own unique, original timeline.)
---
If interested, please read the rules in the "ABOUT" tab and find the bold capital letters to reveal the codename of one of my favorite X-Men! Type that name at the bottom of your first application to signify you have read, understand, and agree to my rules.
Feel free to also join our
Discord Server
! Here, you will also find additional resources as they become available.
Last edited: