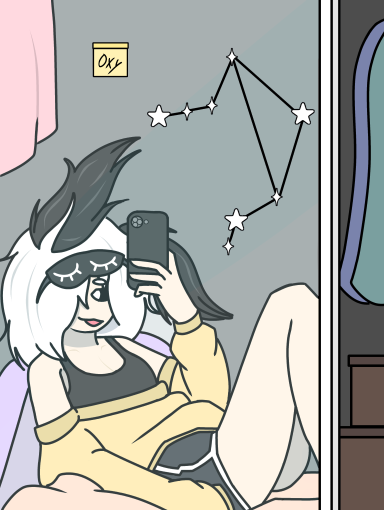 A Pale Reflection of the Sun
Original poster
LURKER MEMBER
Invitation Status

Look for groups
Looking for partners
The taste of iron tinged her lips, her chest and tongue aching with pain. Her ribs must've been broken, though whether it was from the blast or the beatings was beyond her. The woman's head hung low, her blue eyes barely visible under the lantern light. Her hands were bound behind her back and her ankle chained to the very table she sat at. Nothing but the flickering of the lights flame had accompanied her for as long as she had been here, its gentle glow shining against her blood and sweat smeared face. Fluids dripped from her chain and onto the dirty stone floor until it had pooled beneath her feet. When the door finally creaked open and the smell of humid summer air poured in she didn't even bother tilting her chin up to see who entered. She didn't need to; she knew who it was.
"Maeve 'Darkheart' Dowie." They began. "The Magistrate has you on several accounts of civil unrest, aggravated assault, and conspiracy against the Triumvirate. These are only a few of your crimes against the Commonwealth, I'm sure we don't need to tell you about the powder barrels you set off in the halls of the Bastion. For your actions I would argue bringing an axe down on your neck is suitable enough, but the Triumvirate has already decided on exile. They consider it a fate worse than death. This is your last chance to save yourself. Give us the names of those you conspired with and the Triumvirate promises to spare your life."
Maeve looked up at them now. They were nothing but a plain white mask and a hood, even the hands they had resting on the table between them had gloves on. It's like they were afraid to touch her. "Guess A'll take the fall then." She spat, a glob of blood landing before her. The figure shifted away from it, a faint groan of disgust being audible to her. "A've 'ad it up to my arse with this place. Could use a change o' scenery."
"Then may the Wyld have mercy on your soul, because we're out of patience." The figure rises to their feet, guards entering the room with nothing more then a wave of their hand. "The Triumvirate welcomed you here when your family requested refugee. We are truly saddened that it had to come to this."
"Preach tah someone who'll listen laddie."
When the guards approached she instantly lunged at them, causing them both to collectively put their hands on their swords despite the fact that her restraints stopped her only inches from her seat. Maeve chuckled at this. Dogs of the Triumvirate were always all bark. She may have been the one in restraints but the chains on these folks were unbreakable. They were only eve two kinds of them: Those too afraid to disobey or too loyal to see they were being used. The Triumvirate kept them on a tight leash. The Undergrowth, at the very least, didn't have such rulers.
---
Exile had been around for as long as anyone could remember. Several weeks of travel away from the kingdoms wall lead to a massive sinkhole in the middle of a distant prairie. There was an uncanny nature to it, the sinkhole being much wider than several castles and so deep a wall of fog prevented anyone from looking more then a several kilometers within. Some theorized that it led to the very center of their world, with the few rivers that poured into the Undergrowth forever raining down into what was just an empty abyss.
Maeve was about to test this theory. She was chained by the neck to seven other convicts, all muttering prayers or sobbing out what few tears they had left in them. Their wagon came to a stop only a few yards from the sinkholes edge, the guards all yanking them out of their seats and lined them all up at the edge. She never had a fear of heights, but she found herself holding her breath anyway as she gazed below. Its walls were much too steep to even consider the possibility of climbing, a straight drop. Nothing between them and the supposed ground but a sea of clouds.
Another masked figure approached them. A judge, as signified by the hammer sigil on their lapel. In their hands they held a dusty tome, already opened as they began to read them their last rites. Maeve wasn't listening, instead she was calculating her chances of fighting her way out of here. Unlikely, not with her arms bound and her neck chained.
But she was never one to believe in odds. Just when it seemed like the judge was about to close the book she lunged forward, attempting to yank the others along with her. This only earned her a crack against the face, the heavy tome swung against her.
"Know your place,
Vixtani
." The judge said indignantly, grabbing Maeve's collar while she was still recoiling. "You and your people have caused us enough trouble. Enjoy your fall, because I will."
Then, there was nothing.​
Nothing but the sound of wind rushing past her ears and the faint cries of the other convicts, drowned up by the adrenaline that surged through her and the thunderous beating of her heart. It was during the fall where she swore it, crying out to the wind that one day she would be back. Swearing that she'd be the first to ever escape the Undergrowth, and that when she did there would be hell to pay.
Maeve didn't know what happened that lead her to survive such a fall, she only knew that it felt like her arms were ripped right off her shoulder. A feeling of coldness washed over her as she tried to focus her vision. She was laying on her stomach, her mouth full of something she was instantly throwing up. It was salty, but no amount of water could wash out blood she tasted. Her mouth was agape and aching. Was her jaw broken? No matter. She forced herself onto her feet anyway, only to instantly drop onto a knee. It was impaled by something. Her vision was faltering, eyes heavy as weakness came over her. Nevertheless she persisted, digging her single functioning foot into the dirt and forcing herself forward. Her strength failed her instantly, her whole body becoming limp as she fell into whatever river she landed in. The last thing she witnessed as her consciousness escaped her was the outline of seven corpses, scattered about around her. Some were stuck in trees, others flattened into a paste from the fall, all still connected by an unbroken chain. A graveyard in the making.
Last edited: