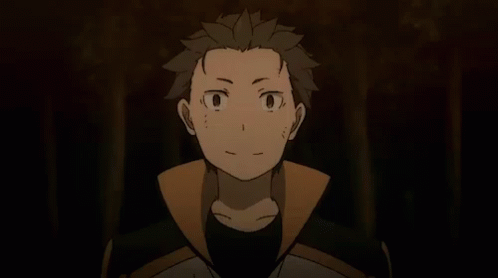 Roleplay Invitations

Group Roleplays
Posting Speed

A Few Posts A Day
My Usual Online Time

Any time except when I'm not.
Writing Levels

Adaptable
Favorite Genres

Modern, Fantasy
OOC THREAD
---
"If you think about it. We're the ones who can truly bring things to life! So that they can see it without ever being there!"
"Isn't that what television is for?"
"That's not the point!"
​
---
"Hello? Hel- Is this on? Oh, it is. Great. It's your Principal Slews here. Here to greet you all for another wonderful year at this paradise.
New arrivals are welcome to Aistri Academy. I hope you've all enjoyed the first day so far. Your new clubs have hopefully welcome you with open arms. Or for the soccer club. Open feet! Ha….hah.
Anyhow, it is now the time where I'll have to announce something exciting. Due to several reasons, some including budget cuts. We have decided it is best to...number down on the amount of clubs in this academy. But of course, how could we possibly cut out any of the many wonderful clubs that inhabit this school without giving them a fair chance? Aside from the 'Anti-Oppression' Cub. Who unfortunately found themselves short of members this year.
To solve this, we have decided for a competition to be held. Each club shall fight- I mean compete! To prove their worth to the school! Future Details will come later, but victory comes to those best prepared! I believe Einstein said that."
In other news. We are holding a competition to replace the previous school motto 'A Place for Everyone'. For those who have entries, please report to office 27 in the Dreams Building.
Now how do I turn this off? This…no.

THIIIIS

, no. Th-"
---
[/hr]
It seemed the world had decided that today was going to be a bad day with those allergies. The air was thick with dust and pollen. Clubs had resorted to opening windows, giving members medicine, and for those with bad knowledge in biology; Outside classes.
The Writing Club, situated in what was once the home of the poverty's club, and before that an ancient boiler room. It's windows were sparse. Located high up on the walls. Indented so that during the evening the light rays would be focused to cut right through the floating dust. The members unfortunate enough to be sitting in the room found themselves sniffiling often. This wasn't the only discomfort. The chairs they sat on creaked omniously, threating to simply collapse. The desks had many markings from previous clubs and members. Signatures and messages to future readers. One member noticed that the words 'Down with the money pigs' was written on the frame of their's.
The desks were alligned in a rough U-shape formation. It was not clear if this was intentinal or if whoever was in charge of it just didn't care.
Speaking of whoever was in charge...
[Writing Club Room]
​
A groan, coming from the hallway outside the classroom. Signalled the arrival of Jing. He ducked his head in. His eyes laced with irritation, scanned over the group of students sitting, chatting. relaxing in the club. They were all there. As they should be afterall. He was ten minutes late.
Dragging his hands down his face. He hauled himself towards the top of the classroom. Mumbling things about start dates and such as he made his way.
Taking a marker from his desk. Jing put the tip of it on the whiteboard rather makeshiftly nailled to the wall. He wrote an nine, before sighing and turning his head to the person who had patiently been sitting there for the last half hour. Who, at this point. Was angrilly correcting her glasses.

"What is the time, Seira?"
"Nine Thirteen. You do realise you ar-"
"Thanks, Seira."
He went back to writing on the whiteboard.
Turning around, He closed the cap back on the marker.
"There was an mistake with the start times. The Offical start time is Nine Fourteen. Oh look, we're coming right up to it."
Jing produced a bell from the desk. He tapped it gently.
DingDing~~
"Class is started. Good to see we're all on time."
Yawning, The Head produced another thing from the desk cupboards. The other students were beginning to wonder the depths of it. This Item, was very clearly a book. For those with good eyesight, they could make out 'Being a Team Leader 101' as the title. Flicking through the pages, Jing nodded to himself.
"You may have heard about the fact that the School Motto is up for....Renaming? Rephrasing? Whatever. Anyway, I thought it would be good to start us off by working on that. Start you off easy."
"We're also obligated as the Writing Club t-"
"This will also serve as introductions to other members. Two birds one...task.

And it's less work for me."
Once again, Jing nodded to himself slowly. Scratching his cheek with little thought.
"Um...Seira..."
The four-eyed girl stood up with militaristic discipline.
"We will split up into two groups so that group dicussion can be had more smoothly. Can Watanabe Honoka, Beatrix Lance, Jemima Foster

and Damian James

please sit on the left side with me." (

Jessica2477
Wolfsbane706

Yuuki_Tatsunohi

Karyra

)
"Mirai Ueno, Theodore Estherheart,

Rio Hanatora,

Ayase Matsuhima and Haruka Tatsumi please sit on the right with Jing. Let's start this morning task off with some productivity!" (

Luma

LowDefinition
twinkletide

xLarius

Ehb

)
Awkward glances were shared among the new students. This had the familar aura of things their teacher told them when they were six. Admittaly, with less promises of sweets. Nevertheless, they found themselves awkward shuffling to one side or the other.
Seira, sitting there with her arms crossed. An hopeful smile plastered on her face. While on the other side, Jing was already resting his head against the table. Whispering Grievances about life.
With this set out, The Students set off their first Club Day by...
@Everyone
[/hr]