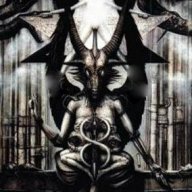 Certified Subdomain
Original poster
LURKER MEMBER
MYTHICAL MEMBER
Posting Speed

Speed of Light
Writing Levels

Douche
Preferred Character Gender

No Preferences
A question I've never asked, since I usually derail conversations by blabbering on about my own novel.


Is anyone else here writing a "Great Work"?

And if so, are they getting consumed by it to the point of obsession? I've been completely possessed by my book for the last two years, suffering nightmares, losing my grip on reality and even having autistic-like breakdowns at work.

Last week I had to come off the Advice Line Phone because every single thing in the office was triggering an emotional reaction and I had lost the ability to filter what I was seeing and hearing. My manager had to put me in a quiet room and order to me to "stop thinking about everything", and ever since she has been making direct interventions whenever she sees me pondering too much.

And I've become even more anti-social of late, staring at walls and drifting off in crowded rooms. And everything I experience is related back to the book, to the plight of my characters and the universal themes.


Have you felt that same feeling, when something takes you over entirely and seems to suggest a purpose to every experience and endeavour of your life?