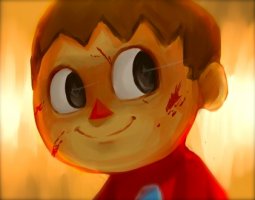 Genders You Prefer Playing

Male
Playing Style- Passive or Aggressive

Moderate to aggressive.
Favorite Genres

Fantasy, Horror and Sci-fi. I'll try basically anything though. I also love strange and unusual RP genre concepts. Different is good!
Genre You DON'T Like

I'll try just about anything. I'm not overly into RPs where the prime focus is romance. I'm not too hyped on fan based anime rp either.
Thats tough. Going to space would be amazing, but there are so many places I want to see on earth.......Think I'd go with see the world.

Would you rather live in a Huge mansion somewhere or Travel in an RV for the rest of your life?