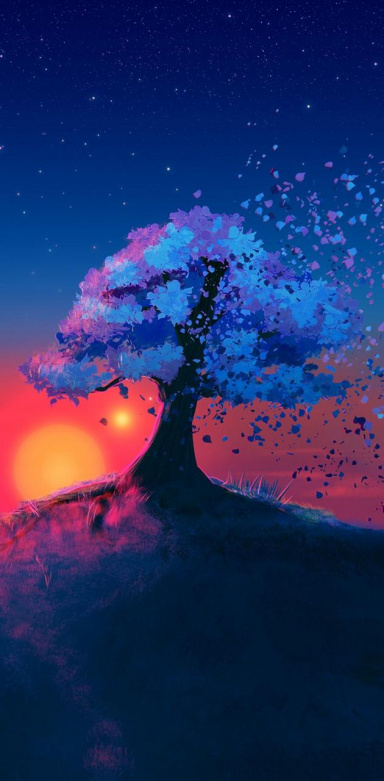 Queer as Fuck
Original poster
LURKER MEMBER
FOLKLORE MEMBER
Invitation Status

Look for groups
Looking for partners
Posting Speed

One post per week
Slow As Molasses
Online Availability

Varies
Writing Levels

Advanced
Adaptable
Preferred Character Gender

Male
Female
Nonbinary
Transgender
Genres

Fantasy, Modern Fantasy, Horror, Light Romance, Sci-Fi Fantasy, Fandoms (Star Wars, Harry Potter, Marvel/DC)
This roleplay has not started and is still accepting new players.
​
♦
♦

♦

♦

♦

♦

♦



THE DAY OF FIRE

It was like any other day. You got up...you got dressed. Everything was perfectly fine. In fact, it was almost perfect. Who would have thought that your world would soon be ending?
The sirens started wailing before the sun had even fully risen. The sky was like fire, but you soon realized it wasn't just the color of the sky. In the distance, your city was burning. You thought you were safe this deep within the country, especially inside this guarded city of yours. You could never have been more wrong.

The chaos ensued. People scrambled for the underground bunkers, killing each other to ensure their own survival. It was utter chaos, and the government could do nothing about it. As bombs fell and screams rang out, you could only pray that would somehow survive this apocalypse.
By some miracle, you made it underground. The ground shook around you, but you knew you were safe. Only 5,000 of the city's population of three million made it to the bunkers in time, and you were damn lucky to be one of them.
You know not how long you were beneath the ground; you just know that every concept of time was gone. There were no clocks; in fact, they weren't even allowed. After what felt like days, the electricity died. You were left in complete darkness with only flashlights. Those too eventually died.

Finally, after what felt like an eternity, the doors to the outside were opened. What you came out to, however, was more horrible than anything you could imagine. The remnant of your great city was gone. All that was left were the completely crumpled ruins and ashen bodies. Millions of ashen, decaying bodies. You soon learned it had been three whole years since the bombs hit. With what little electricity the city had left, the five thousand survivors learned that it was not just their city. It was everywhere.

The entire world. Gone. Left behind was a meager 2% of the 7 billion population. Approximately 1,400,000--all spread out among the world.

Now, you are left to build anew with no electricity, no fuel, no valuable materials. Chaos abounds, and the land is lawless. But you find a way to survive...barely. That is, until Jason Clark rose to power. He took the reins by force and became a beacon of hope, speaking eloquently about taking back at least a piece of their old lives.

We all cheered for him. We all believed in him. After all, he protected us with his wall; he gave us a reason to keep going. We started families, held jobs, and had a constant supply of food. Life finally became some version of "okay."

That is...until you start to realize the truth behind the "hero" of the lingering people of Detroit, Michigan.
♦
♦

♦

♦

♦

♦

♦



PRIOR EVENTS

The major countries were in the midst of what might be considered World War III. Although they had yet to use nuclear warfare, it felt inevitable. Because of this, state-of-the-art bunkers were established in every major city. These bunkers were designed to withstand a nuclear bomb--actually withstand it, that is.
For the first time since the United States' Civil War, the battle was brought onto U.S. soil. Everyone moved inland as bombings became a very real threat. Detroit, Michigan was one of the most protected cities in the nation, and everyone that could migrate there would leap at the chance.

However, it was not to be. The "apocalypse" spanned four months, unbeknownst to our characters. Bombs, natural disasters, etc. all plagued the world as the nations made a final effort to win on their side. It was as if the universe had decided to wipe mankind out, as the war itself only accounted for roughly 40% of the deaths.
Jason Clark's rebuilt society has reached its 10 year mark. Named "The Last City" due to it being the only known civilization left, the people there lead somewhat normal lives--but without the technology they had before. It is like we're starting from scratch.

However, things are beginning to change. The curfews are earlier, the punishments are beyond cruel, the City Guards abuse their power. Little by little, Clark is suffocating his obedient citizens, and no one dares to even speak against him at the dinner table
.
Until now.



♦

♦

♦

♦

♦

♦

♦



THE LAST CITY
Bordered by high stone walls, The Last City is a marvel all on its own. Bordered on what used to be the Detroit River (now overflown to the point of now being more like a lake), its commerce is limited within the confines of the city. The main road connects the market, the "slums," Clark's manor, and the rows of houses centered in the upper east side of the city.

Farmland makes up about 2/3 of the entire city. Farmers usually grow vegetables, wheat, soybeans, cotton, or fruit. There is even a fairly large orchard that is highly valuable. The main fruits grown include apples, peaches, strawberries, blueberries, and even pears. Strawberries and blueberries are the most expensive, followed by pears and peaches. The main vegetables include corn, potatoes, carrots, tomatoes, onions, and cabbage. Corn and potatoes are the most valuable vegetables, followed by onions, carrots, and tomatoes. Wheat and cotton are the most inexpensive items, usually only bought by bakers and clothes makers. Herbs can only be grown by certified doctors.
The fresh water supply is in abundance, and fish can be caught by anyone with the skill to do so. Trees on the edges of the city, but most of the city is farmland/buildings/roads.

Currently, the population has reached an all-time high at 8,214. The life expectancy has finally hit at least 60, and the birth rate is slowly increasing. There is no formal currency; instead, everyone trades in goods (or information, if you're part of the Black Market). Taxes are paid with goods, either from what the person has procured from others or what they make themselves.
The government itself is run by Jason Clark. Standing at 6'4", he is a man who defies all odds. He protects the city from dangers outside the walls. Yes, there are many dangers. His brutality and strength makes him both feared and loved; mostly feared. However, despite his cruelty, he keeps his promises to keep their city standing as long as he lives. Some think he may never die, as he hasn't seemed to age a day over the past ten years.

The City Guards are Clark's elite force of about three hundred men. They are ruthless, well-trained, and armed with guns. No one dares to oppose them. While Clark makes the laws, they uphold them. Viciously so.
♦

♦

♦

♦

♦

♦

♦



LAWS OF THE CITY
1. USE OF GUNS BY ANYONE EXCEPT CITY GUARDS IS PROHIBITED.
PUNISHMENT: 20 YEARS IMPRISONMENT OR DEATH
2. WOMEN ARE NOT ALLOWED TO HOLD FORMAL JOBS UNLESS EMPLOYED BY A FATHER, HUSBAND, OR OTHER MALE GUARDIAN.
PUNISHMENT: DEATH FOR THE WOMAN, 10 YEARS IMPRISONMENT OR DEATH FOR HER GUARDIAN
3. FAMILIES MAY ONLY BEAR A MAXIMUM OF TWO CHILDREN.
PUNISHMENT: DEATH FOR THE WOMAN, CHILD KILLED OR TAKEN AS A WARD OF THE STATE IF DEEMED SO BY OUR GREAT PROTECTOR, JASON CLARK
4. ALL CITIZENS MUST REPORT TO THEIR HOMES AT SUNSET EVERY NIGHT UNLESS IN POSSESSION OF THE APPROPRIATE PERMITS.
PUNISHMENT: 15+ YEARS IMPRISONMENT OR DEATH
5. TRAVELING OUTSIDE THE CITY IS PROHIBITED.
PUNISHMENT: DEATH
6. PROTESTS, PEACEFUL OR OTHERWISE, ARE PROHIBITED.
PUNISHMENT: DEATH
7. CITY GUARDS RESERVE THE RIGHT TO INVESTIGATE AND ARREST AND CITIZENS SUSPECTED OF ILLICIT ACTIVITY. RESISTANCE IS PROHIBITED.
PUNISHMENT: LIFELONG IMPRISONMENT OR DEATH
8. STEALING CROPS IS PROHIBITED.
PUNISHMENT: DEATH
9. FAILURE TO PAY TAXES WILL BE PUNISHED.
PUNISHMENT: LIFELONG IMPRISONMENT OR DEATH
♦
♦

♦

♦

♦

♦

♦



CIVIL UNREST
At first, you only wanted to survive. Now, you have the opportunity to have a family, even hold a job. Life is very slowly becoming normal again, despite all the losses. But as time has gone on, you've begun to notice the tyranny of your "Great Protector." You begin to wonder what's beyond the walls of the city. You begin to wonder why you've always turned a blind eye to the City Guard's cruelty. You begin to wonder if survival is really worth being a slave to a man drunk on his own power.



♦

♦

♦

♦

♦

♦

♦



IMPORTANT PLACES/GROUPS
~Wayward Tavern~
Named for its tendency to pick up stragglers wandering after dark, this tavern is the social hub of the city. Being the only place in the entire city that's allowed to stay open past sunset, its only downside is that if you don't leave by then...well, you don't get to leave until sunrise. Not many people mind, however, as it's got good food, good ale, and a bartender that will gladly help you out in exchange for some good information. The City Guards are on constant watch over this place, though, so you better tread carefully. They don't really care if you were too drunk to realize that you were insulting them or, even worse, Protector Clark.
~The Black Market~
While the black market does not have any specific location, you are bound to find at least one representative at Wayward Tavern. These are the people that deal in illegal items. Even being caught around one of these people will get you a one-way ticket to imprisonment...or death. They don't really care about any sort of rebellion, as long as they get their goods.
~Farewell Square~
Officially named "Protector Square," this place is considered to be almost sacred to the townspeople. This is where people are executed publicly. The family of those being executed are forced to watch the execution. It has been aptly named "Farewell Square," as any man, woman, or child called there will soon be dead.
~Dungeons~
The prison Clark uses is structured much like a dungeon, being found underground where the bunker used to be. Anyone condemned there will probably never see their family again, especially if they're a woman.
~Widows' Commune~
Placed just beside Clarke's Manor, the Widows' Commune is a place of shame and tragedy. Those living there are considered to be less than human, and few people in the city think any differently. They've been conditioned to think this way. Those living there must work to earn their keep, and the work is never easy. They are usually the ones seen harvesting crops or working as maids, among other jobs. They receive no help from outsiders, as it is extremely unadvised to do so. Not illegal, per se, but you would likely be killed or arrested all the same. Part of the reason these women are so avoided is because they are often diseased, malnourished, and unsavory in appearance. Those who haven't been widows for long may still be as they were before, but it won't last long.
(This list will be updated)
​
1. Be respectful.
2. Maximum of four characters, evenly gendered.
3. LGBTQ+ FRIENDLY!
4. Questions? Feel free to ask.
5. Intermediate roleplaying level required (i.e. write at least one five-sentence paragraph, preferably more).
6. No god-modding, meta-gaming, etc.
7. For the love of all things good and pure in this world, have some damn variety in your characters. No special snowflakes PLEASE.
8. If I ask you to change something about your character, please respect that. In fact, if you read everything, please place a ♦ in your character sheet somewhere.
​
||

Yena Malinski

||

21

||

Healer ||


||

Lucas Eugene Graham

||

55

||

Merchant

||




||

Bexley Annabelle Emerson

||

23

||

Guardswoman ||
|| Alex Provo

||

18

||

Fisherman

||
♦

♦

♦

♦

♦

♦

♦




(Realistic Picture)
. Name .
First and Last, Middle optional
. Age .
17-55
. Gender .
. Sexuality .
. Appearance .
Description required
. Personality .
At least five sentences
. Likes .
. Dislikes .
. Family .
Deceased or Alive; Include Name, Age, Relation, Reason for death (if applicable)
. Current Occupation .
. Previous Occupation .
If in school at the time, please put "student"
. Biography .
At least two five-sentence paragraphs, preferably more.
. Darkest Fear .
Yes, this is relevant.
. Other Information .

Gifs, fanciness, pizzazz, etc. are allowed and encouraged when making your character sheets. I much rather enjoy reading sheets with color and creativity than just boring black and white. :) However, this is not a requirement.

If I "like" your post containing your character sheet, your character is accepted.
​
​
Last edited by a moderator: