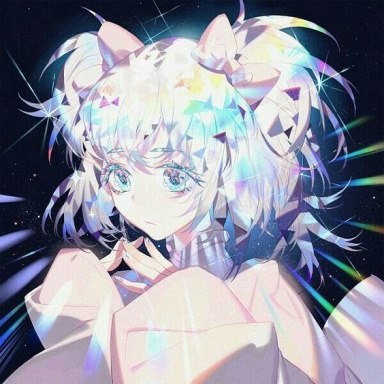 A Celestial Royal
Original poster
LURKER MEMBER
FOLKLORE MEMBER
Invitation Status
Posting Speed

One post per day
1-3 posts per week
Writing Levels

Intermediate
Adept
Advanced
Preferred Character Gender

Female
Genres

(Order of favorite to lesser favorite) Yaoi/Gay, Magical, School, Modern, Fantasy, Horror, Romance

This is the room that the few vanguard will first be 'born' into. This room consists of beds for all of the vanguard, and enough resources to stay inside the room for a while. Meaning that the gods would allow them a small break before going and exploring the worlds that will await them. Though, that does not mean that any of them will stay. Especially a boy of proper stature who wears a butler suit.

As Oliver opened his eyes for the first time, he grew a bit anxious.
W-Why am I doing this? W-Why am I being made to do this? What if there are men?! And... What if they're perverted men who want to do lewd things to me?!
Oliver shut his eyes in an attempt to block out the view of the people that would be accompanying him.
I don't want to see them. I'm sure that at least one of the others is a guy. I just know it! But... Maybe one of the girls will be nice enough to let me hide behind them? I sure hope so. But... I do have to at least greet the others. It wouldn't be very nice if I went and didn't introduce myself. I... I have to work up the courage to talk to them! Okay! Ready... Open your eyes in ONE. TWO. THREE!
Oliver opened his eyes and to his pleasure, he saw only women on the other side of the room.
How lucky~ I don't have to deal with any me-
Oliver looked to his right and saw a man. Then, Oliver also proceeded to look over to his left. There was also a man. Oliver quickly ran over to the only door that he saw and pushed himself against it in an attempt to escape the clutches of the men.
WAAHHH~ I'm seriously unlucky to be spaced right next to a bunch of men!!! WHAT THE HELL?!
Oliver looked up at the ceiling, in an attempt to speak to speak to the gods.
ARE YOU REALLY THAT CRUEL TO MAKE ME BE PUT NEXT TO A COUPLE OF MEN?!
Oliver surveyed the room for any other potential molesters. And... He found a few more. Well... Four to be exact.
WHAT THE HELL IS THIS?! IS SOMEONE TRYING TO KILL ME RIGHT FROM THE MOMENT THAT I'M MADE?!
He looked over to the girls and realized that he had probably done something very embarrassing. Oliver looked at the ground and blushed very badly. He felt that since he was closest to the door, he should speak. There was really no logic behind it, but... He kind of viewed himself as a butler. And a butler should always greet the guests before they have to greet themselves. Again, no logic.
W-What should I say? M-Maybe... "Hi there. I-It's nice to meet you all"? No... Maybe I should do something else like... Oh! I know! "It's nice to meet all of you. My name is Oliver Quiddle. As you all probably know, we are all vanguard. Now... Would you all please introduce yourselves to me? I'd like to get to know all of y-"
During his little speech, he had stepped back a bit and had accidentally pulled the handle on the door he was standing in front of.
"WAAAHHHH~"
As Oliver rubbed his backside, he noticed that he was in an entirely different room than the one he was just in. It looked entirely different. SO much different. And... The feeling of the air was...
WAY
different. As Oliver got up, he noticed a lot of flashing lights and a long bar. There was also some music that could be heard, but... It appeared that it was in a different room than the one he was in.
So... We're starting off in a bar? Suits a butler perfectly~ "Hey... Umm... It looks like this is the first place we're going to be exploring. So... Would anyone want to come with me? I-It looks like this is going to be a lot of fun..." I sure hope that it will be a good way for me to have some good experiences, whether it be with friends or just life in general.
Last edited: