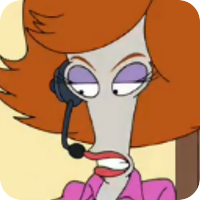 Can I transfer you to my manager?
Original poster
LURKER MEMBER
FOLKLORE MEMBER
Invitation Status
Writing Levels

Intermediate
Adept
Advanced
Preferred Character Gender

Male
Female
Genres

Adventure stories! They can be fantasy, modern, sci-fi, all kinds! Give me some good world travel stories and I'm all over it! I also enjoy romance stories and even though I tend to play females I love playing gay men.
Reiko watched as the train lurched out of the station from one of the many glass walls that made up the botanical garden car. In the distance Mount Fuji could be clearly seen standing as tall and as proud as ever. As soon as the Setagaya picked up a bit of speed and headed past the rice fields and smaller farms that dotted the outer edges of the station town they had just left Reiko turned on her heel and quickly rushed out of the car, passing by numerous people taking care of the gardens on her way.

The entertainment street was in full swing, the holographic ceiling was displaying a fireworks display amongst the stars, quite common actually. Reiko couldn't help but roll her eyes as she headed towards her favorite karaoke bar, right next to some pachinko parlor or somesuch. It was nice to actually have a break from running errands all day. She had spent the better half of the morning just loading foodstuffs onto the train with some of the others. From what she understood was that the Setagaya was heading towards the Hokkaido island of what used to be Japan to make a stop in a small town with the Sapporo train before heading across the sea to the Alaskan outpost and heading down the coast and then in to the Manhattan island.

"So around the world for this trip huh?" She sighed as she entered the bar, a couple of familiar faces perked up and began whispering about what she would be singing this time!

Over the loud speaker in all of the cars there were two loud dings. "Attention residents of the Setagaya, our next destination is the Hokkaido Island. This will take nine hours travel, please relax and enjoy the trip." The conductor spoke before hanging up the PA system with a loud click.

Nine hours eh? Well I guess I can get a couple hours of work in later if that's the case, but for now, KARAOKE! She giggled, little did she, nor anyone know, was that the Setagaya was going to be investigated when there for terrorists in a new initiative by the Sion Manufacturing Corporation.