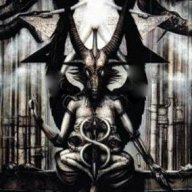 Certified Subdomain
Original poster
MYTHICAL MEMBER
Posting Speed

Speed of Light
Writing Levels

Douche
Preferred Character Gender

No Preferences
I believe it can happen.

It's not human nature to ALWAYS fight and ALWAYS kill because we're natural douchebags, like I'm sure some of you are gonna tell me in this thread.


Humans are AMAZING.

With the birth of the internet the Global Oversoul is returning as the new Gaia, and we are communing with it like the Shamans of old, taking avatar forms and walking with spirits. We have successfully passed the interlude of COMMUNAL suppression brought on by Organised Religion.

Now, with an unregulated freedom of thought, we have attained a complexity from which simple ideas can blossom. Simple ideas like "we are better than this" and "fuck the biologists, we can make it work" and "if we will it, so shall it be".


Power is coming into our hands - the hands of those who long to be different, and the power of ideas will always, inevitably and eventually, triumph over the force of arms and institution.



We can harness new technologies. We can make new breakthroughs. We can reach out to more and more of our global brothers and sisters. We can beat global warming; we can save the environment; we can agree to come together under the common banners that unite us regardless of age, gender and ethnicity.


And we can do all this because WE'RE HUMANS, BITCH!


HOOYAH!