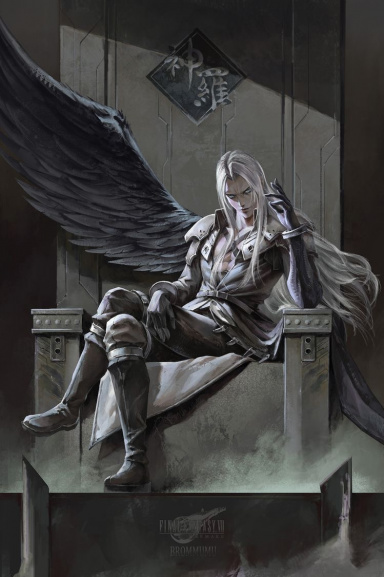 Edgebabby
Original poster
Invitation Status

Look for groups
Looking for partners
Posting Speed

Multiple posts per day
1-3 posts per day
One post per day
Online Availability

I am typically available at night between the hours of 11pm and 6am
Writing Levels

Intermediate
Adept
Advanced
Prestige
Douche
Adaptable
Preferred Character Gender

Male
Genres

Fantasy, Horror, Modern
Hello! I'm not great at making these ads however I am searching for partners interested in doing World of Warcraft writing!


A little bit about me:

I have been writing for eight years or so across a variety of different platforms; From In-Game to Discord, Skype, and Forums! I generally just adore writing- it makes my brain work and think and I find it to be a gaming hobby I enjoy vastly!


My Style:

Primarily I am a paragraph poster. Size of my posts can vary from multiple paragraphs and walls of texts down to more flexible controlled single paragraph posts. I do not flourish in single sentence posts and tend to perform rather poorly in such writing so I prefer Paragraph/Novella, but I am flexible.



Types of RPs:

I do a variety of RPs- Across a variety of different scenes, situations, and games. This goes from Warcraft, Last of Us, Elden Ring- All the way to scenes involving demigods, post apocalyptic eras- survival, and a wide trope of fantasies. I am extremely flexible when it comes to what I can and or am willing to write and I will always give something a try !


What I'm looking for:

I am looking for multiple partners to do writing here or on Discord! As the title may betray I do prefer Warcraft RP at the moment however I am rather flexible and well, at the end of the day writing is writing ! I love long term writing and story telling- I would prefer partners that are looking for a long term relationship- No, not dating! Just frands that puke words into epic scenes together.


I am not great with making these posts Haha, to be honest I am still more accustomed to searching for writing in game using TRP/MRP and walk ups, while I've done forum writing before on an old old long lost account here, it isn't something I commonly do so I apologize if I haven't covered every basis! Please feel free to message me or poke me and or tell me ways I can improve posts for searching like this!