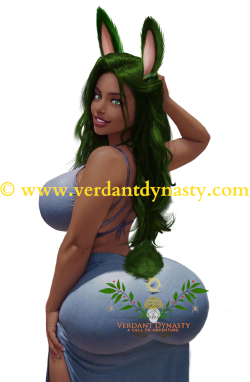 Spooder Queen
Original poster
FOLKLORE MEMBER
Invitation Status

Look for groups
Looking for partners
Posting Speed

1-3 posts per day
One post per day
Multiple posts per week
1-3 posts per week
Writing Levels

Advanced
Preferred Character Gender

Female
Nonbinary
Genres

Fantasy, High fantasy
The events that ensued within that maddening locomotive left more queries than resolutions. The diva discovered herself sleuthing through that enigma. Whether by happenstance or fate, she couldn't say. Regardless, they were all liberated once they had forced their way out and slew the eldritch amalgamation behind their incarceration. Unfortunately, some wayward souls emerged not within their home worlds but displaced in the jungle, which left Florentina in a conundrum.

On the one hand, she owed them nothing. On the other hand, she had grown fond of the reprobates—a fact she wouldn't say aloud but was evident in the charity she uncharacteristically dispensed with. Casimir, Etienne, Garnot, and Jasper were welcomed into one of her manors. The party was allowed to stay rent-free until such a time as they got back on their feet. Not long after they got settled, a courier dispatched word that Florentina was being summoned. Without delay, the operative was interrogated and gave her account.

The council demanded to know what had transpired and if they should be alarmed. The members were none too pleased when they discovered the diva offered the refugees a dwelling. They demanded she hand them over. However, Florentina evoked their old ways and fought with their champion to prove her point. She'd never inform them what occurred during that meeting. She didn't require their praise and felt if they knew the truth, it would only sour their thoughts regarding the dynasty. And with all that business behind her, the blonde traversed back home.

Florentina didn't know what to expect when she returned home. She had been called upon two weeks ago, and she deduced it wasn't impossible that they'd all abandon her. In fact, given her track record regarding social bonds, that seemed likely. Carefully, she unlocked the door and snuck in. Her muscular build donned her blue and brown tortoiseshell patterned armor. The giant strove to keep silent as it was still early in the morning. But once she kicked off her mud-caked boots, a thud followed, betraying her return.

The diva froze, those malachite eyes taking in her living room. Impressive, the idiots didn't manage to set her place ablaze? Regardless, the sound of scurrying reached those ears before she could even chortle. She turned around to investigate the source of the commotion, only for her pet velociraptor to run over to say hi. The dimwit seemed happy, and its face brought a pained smirk across Flora's remarkable profile. Softly she took a knee, shushing the excited beast lest its commotion rouses the others from bed.

The abode was silent otherwise, which only affirmed her expectations. The saurian was riled up, his tail slapping against the wall as he let out a few calls. A sough divorced itself from those lips as the blonde endeavored to lull Rappy down by running those fingers through his feathers. She knew what that meant; he was hungry. Smiling brightly, she would lean down and kiss his snout before wagging a finger. The dinosaur moved his head with the motions of that digit.



"Please tell me you didn't eat our guest. Junk food isn't good for you buddy."

She jested with a whisper.