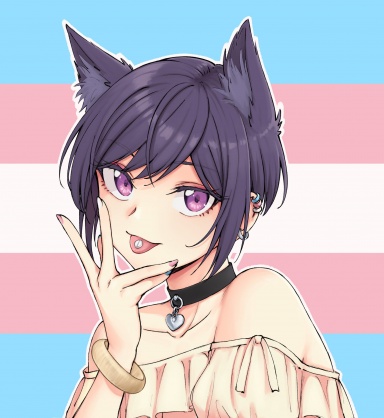 Roleplay Invitations

Group Roleplays, One on One Roleplays
Posting Speed

A Few Posts A Day, One Post a Day, A Few Posts a Week
Writing Levels

Elementary, Intermediate, Adept, Adaptable
Genders You Prefer Playing

Female, Transgender
Favorite Genres

Yuri, Magical Girl, High Fantasy, Sci-fi, Ray-gun Gothic, Mecha, Steam punk. Scifi Apocalyptic,
Genre You DON'T Like

Horror.
Her mother did a good job keeping her face twisted into an image of calm rage as she listened to Hayami's defense, it was quite a tale to be sure and really did fit in with what her daughter usually acted like... Saving cute girls from muggers was almost to be expected, and she HAD complained about the crappy battery before...
Still though she was filled with an anger born of motherly worry and love!
"So you didn't think you could borrow a friend's phone? Or ask the school to contact me, or maybe even stop in just for a second to let me know you were still alive and not dead in a ditch..."
She seemed quieter now at least.

"Really I ought to kick your ass... Make you feel a little of.. Oh damn it come here..."
She wrapped her daughter in a painfully tight hug, too relieved to be truly pissed off anymore, right then her concerns were feeding and putting her exhausted daughter to bed, and now that she looked closer, making sure she wasn't seriously injured.
"Hahh... There's food on the table... And your bed is made... And as usual the medical supplies are in the cupboard so where does it hurt?..."
She asked before adding one last thing.
"You are incredibly grounded by the way".
1