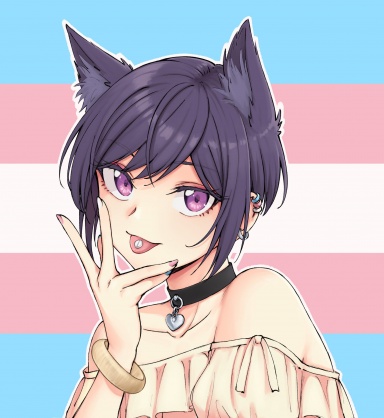 Roleplay Invitations

Group Roleplays, One on One Roleplays
Posting Speed

A Few Posts A Day, One Post a Day, A Few Posts a Week
Writing Levels

Elementary, Intermediate, Adept, Adaptable
Genders You Prefer Playing

Female, Transgender
Favorite Genres

Yuri, Magical Girl, High Fantasy, Sci-fi, Ray-gun Gothic, Mecha, Steam punk. Scifi Apocalyptic,
Genre You DON'T Like

Horror.
Sera blinked for a moment as she went over what she had said, wondering if she had accidentally said something lewd or offensive, she was a self formed AI, which meant she had been allowed to form an identity and belief system with minimal input from the company that produced her, which meant she often did things that didn't quite mesh with society's general idea of how things should work, though the feeling was mutual, she was often very confused herself! Like what on earth was this coffee drink that everyone seemed to crave? And which was being guzzled down in large amounts by the girls who had helped fix her.

"Hmm... A lot of people usually say something along those lines... But never tell me what they thought I might prefer, it is rather confusing I must admit, a few asked why I wear clothes at all, which is simply a ridiculous question in my opinion".
She declared before nodding and following her to the markets, she knew the area well, when you needed to find the best places to buy new body parts on a budget, you generally got to see the public markets a lot, sure there were more professional and high class establishments closer to the center of the city, but they were inevitably higher priced, yet at the same time had products that were somehow far less durable...

Sera's hand was quite warm, a quirk of her design, since her skin was used to dissipate some of the heat from her processor and other high heat components, it gave her an almost lifelike warmth, rather than the cool or lukewarm feel of most models not made specifically for human interaction.
When she looked she would see Sera nodding along with what she had said, seemingly just as interested in the gyros as she was, and she didn't appear bothered by the hand holding at all.
"I was supposed to work on a ship... But it got shot down before I could start my first day of work..."