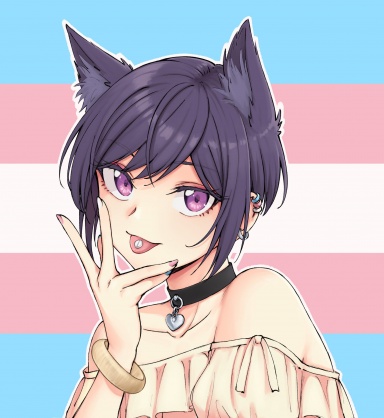 Roleplay Invitations

Group Roleplays, One on One Roleplays
Posting Speed

A Few Posts A Day, One Post a Day, A Few Posts a Week
Writing Levels

Elementary, Intermediate, Adept, Adaptable
Genders You Prefer Playing

Female, Transgender
Favorite Genres

Yuri, Magical Girl, High Fantasy, Sci-fi, Ray-gun Gothic, Mecha, Steam punk. Scifi Apocalyptic,
Genre You DON'T Like

Horror.
Yona's normally completely calm face actually moved into a momentary expression of what could almost count as relief, though it was gone as soon as quickly as it appeared and she instead forced a slight smirk into place.
"Yeah... Even the proper factory made equipment we have now is inferior... Made to be cheap and doesn't look nearly as good... But none of it has anything on Silver age... Before miniaturization advanced so far and guns were huge..."
She replied, making small talk until class started, after which she set up a book in front of Hayami, sure no one would mind a student falling asleep, but it was polite to at least pretend to not be napping during a lecture.

Nana was one of the last heading out, having actually taken notes and needing time to put away her equipment get going, not to mention she still looked half asleep despite (or perhaps because of) her usual intense focus on class and note taking.
Nana stiffened for a moment before turning to the source of the greeting and relaxing for a moment, before seemingly remembering something and going red, looking away with a pout that just added to the small girl's current child like appearance.
"Hmph... I didn't PLAN to dress like this... I simply had no alternatives".
She declared before looking a little torn, she was curious... But at the same time she wanted to go maybe comb her hair or something to lesson her current disaster status.
"What did you find?... Common decency?"
She asked, though her usual energy wasn't in the jab.
She did seem about to speak for a moment before changing her mind.
"N..none of your business! Family matters are private affairs..."
1