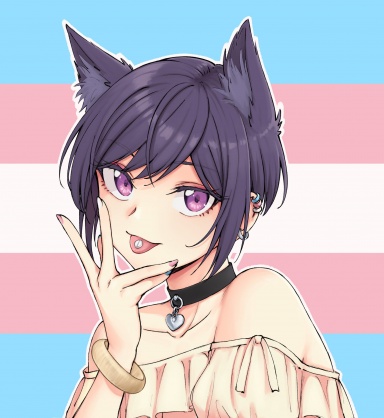 Roleplay Invitations

Group Roleplays, One on One Roleplays
Posting Speed

A Few Posts A Day, One Post a Day, A Few Posts a Week
Writing Levels

Elementary, Intermediate, Adept, Adaptable
Genders You Prefer Playing

Female, Transgender
Favorite Genres

Yuri, Magical Girl, High Fantasy, Sci-fi, Ray-gun Gothic, Mecha, Steam punk. Scifi Apocalyptic,
Genre You DON'T Like

Horror.
Though the club had in the past dealt with some fairly dangerous situations, even needing garrison or medical assistance to get out of trouble on several occasions, this current mission had next to no danger, no pirate or criminal groups would have a base so close to a high security dome, and regular purges kept the parasite out of the civilized areas.
A small creature like a Pyron could barely even dent their suits unless they got a good grip with their teeth, in which case even military grade plating could be chipped away at over time.

"I always thought the lower markets had a kind of charm about them, I mean, as long as you look past the criminals, and beggars, and the all the synthetics looking for spare parts..."
Yona stated in her usual hard to judge tone, it was strange how she managed to hold that exact tone in most situations.

The suspension was struggling to protect them all from the hard shocks of the messy terrain as they moved over the heavily salvaged decaying wrecks of ships and vehicles, as well as the generally bumpy ground in places where it showed through.
Fortunately it was soon over and they stopped near a large ceramic plated hatch, Pyrons hated ceramic for some reason, and with it's relative cheapness and durability it became the go to solution for protecting metal structures and components.